YOUR Favorite Love Quotes
Post Your Favorite Love Quotes Here!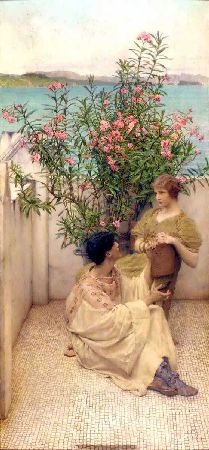 Everyone has their own unique method of expressing love to romantic relationship partners. Some people wax poetic, some bestow a special romantic gift, others sing a serenade by the light of the moon! There really is no single right or wrong way. It's ALL good!

For me, the written word is one of the most powerful. There is just something about reading the carefully chosen words of my Beloved on a page that sends tingles all the way down to my toes!

As the "Romance Goddess", I collect romantic love quotes from all kinds of sources, peoples and places. I literally have hundreds, or more likely thousands of love quotations and sayings. But am I satisfied? Certainly not! I am always on the look out for more

When the circumstances demand it, I have even been known to write my own love quotes. (Gee, I wonder if I can actually "quote" myself? Hmmm...!)

Well, nevermind, it doesn't matter what the source is, as long as we share our favorite romantic quotes with our loved one or at least allow the love quotes to transport us into a more romantic space or mood. When we feel romantic, we are more likely to give and receive loving comments, alluring suggestions, (wink wink nudge nudge!) and come up with fabulous romantic ideas to delight our Love and ourselves. And THAT my friends, is a pretty picture!

SO, with no further ado, here is your chance to share your favorite love quotations and romantic sayings. Please be sure to credit the author when you post.


Favorite Romantic Love Quotes?
What are your favorite Romantic Love Quotes? Post them below. Remember to include the name of the author. For subsequent quotes just make a new post! (You can also add a romantic picture if you have one.)
Other Favorite Quotes from Other Visitors
Click below to see contributions from other visitors to this page...