Michael Glenn Yates
by Michael Glenn Yates
(Chesterfield, Virginia, USA)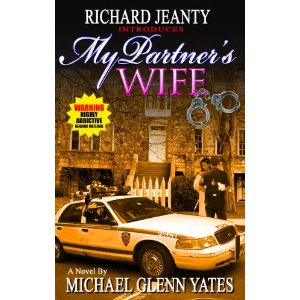 NEW in ROMANTIC SUSPENSE!!!


RJ Publications presents a debut novel by Michael Glenn Yates: "My Partner's Wife"
Editorial Review:"A great debut into the literary world"--Richard Jeanty, Best-selling author of Hoodfellas I & II
"Marcus and Neci unwittingly fall deeply in love...but Neci belongs to another. Like Marcus, her husband carries a gun and badge. The 'cuckolded' husband develops a secret obsession to find out who's sleeping in his bed!"
PREMISE:
A Romantic Suspense Novel
By Michael Glenn Yates
"My Partner's Wife"
After the loss of his soon-to-be fiancée Tamala Lynn Cooper, Officer Marcus Antonio Williams tries to pick up the pieces of his shattered and lonely life. In walks Neci Johnson Logan - she's exotic, beautiful, intelligent, and one of Woodland County, Virginia's most gifted schoolteachers. Neci quickly mends Marcus's broken heart and he finds that this love seems too good to be true. Marcus and Neci have a whirlwind romance like no other. Insatiable lovemaking, walks in the park, and late night telephone conversations increase their desire to be together constantly. The only imperfection in their relationship is Marcus's new patrol partner—Officer Edward Gerard Logan. It is not a coincidence that Edward and Neci have the same last name—husband and wife usually do.
This tragic love triangle grips the reader from beginning to end. Has Marcus finally found his elusive true love? If so, will "true love" prevail in this tale of betrayal, wantonness, and hatred? Marcus struggles with his passionate feelings for Neci and his loyalty to his partner; these emotions threaten to destroy his career and relationships—if not his very life!
Warning: Contains Explicit Language, Strong Sexual Content, and Violence
PRE-ORDER this EROTIC tale now at Amazon.com.