True Romance
I found this interesting quote by author and psychotherapist, Roger Gould.
"Children are incurable romantics. Brimful of romance and tragedy, we whirl through childhood hopelessly in love with our parents. In our epic imagination, we love and are loved with a passion so natural and innocent we may never know its like as adults."
Mr. Gould is not as optimistic as I am. I believe that we can find that kind of passion in our adult relationships as well. It is what I like to call True Romance; Romance that is absolutely true to the essence of who we are; Romance that pivots on a heartfelt naturalness of expression, rich with the unsullied innocence of a child; A pure, sweet and True Romance.
We all want it and some of us find it; or do we CREATE it?
Let's think about that for a moment. We know that we were able to imagine that we loved and were loved on a truly grand scale, as children. Logically, we all understand that it may not have really been so fantastic IN REALITY. But that didn't change our perception of what was real. And it is that perception that controlled our experience and fuels our delicious childhood memories.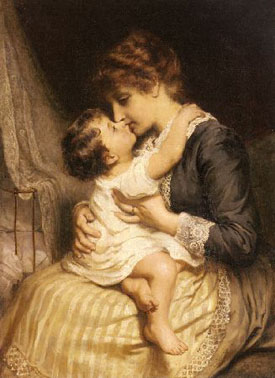 In our innocence, all we knew was true love, true romance. We didn't question it or try to figure it out or analyze it. We didn't try to control it, second guess it or manage it in any way. We simply let it be what it felt like to us; warm, secure, passionate, all-encompassing. We let it feel like true romance.

You see, "the truth" of the matter didn't make one bit of difference!

ONE OF LIFE'S BIG LESSONS! What we believe to be real IS REAL! That is what controls our experience! (this is really good news!) Simply put: We get to decide how to "see" (and feel) our experiences. We can be incurable romantics and whirl through our lives hopelessly in love with whomever we choose in anyway that suits us! We can feel all of the passion and excitement that we can conjure up in our fertile minds. So, fellow True Romantics, drag your epic imaginations out of the closet and let's get started!

Are you looking for Romance Tips to heat things up a bit?

What about Romantic Compatibility?

Keep your imagination in shape with this FREE Love Relationship Visualization Exercise!



---
TABLE OF CONTENTS
Romantic Ideas for Passionate Love Relationships and Personal Well-Being.
Romantic Moments that inspire, uplift and tickle your fancy. Sign up here for the Romantic Moments Ezine.
A delicious love relationship is one of life's profound pleasures.
True Romance; Romance that is absolutely true to the essence of who we are; Romance that pivots on a heartfelt naturalness of expression, rich with the unsullied innocence of a child.
Are you finding your passion? Passion is a critical ingredient to a life well-lived.
There is something very satisfying and very romantic about mutually shared romantic ideas.
Sweet, Sassy and Short Love Quotes get to the point!
Celebrate Love and Friendship with Love and Friendship Quotes.
Some of the Best I Love You Quotes on the Internet. Tell them I Love You with these I Love You Quotes.
We have Kiss Quotes to Make Them Weak in the Knees. Browse our love quotes that emphasize kissing.
Quotes for Love and Life Quotes for All of Us
A Wonderful Collection of Literary Quotes on Love
Ignite Passion Love Quotes with Flaming Heart and Soul
Shakespeare Love Quotes: Sometimes the Bard Says it Best!
What is Love? Love Quotes to answer the age old question.
Original Romantic Coupons: Print your own for FREE
A Love Slave Jar is a romantic idea for enhancing the fun and passion in the bedroom. (and beyond!)
Become one of those romantic couples that everyone envies. Watch your love relationship blossom!
Use these excerpts from famous love letters to inspire your own romantic creativity!
Romantic Love Letters to Copy and FREE Romantic Love Letter Ideas
In a romantic love relationship we can see our partner in many ways.
Is Codependency in Relationships Good or Bad? Find out Here.
The Meaning of Flowers is important when you are selecting the perfect sentiment to express your love.
I've always been a true romantic at heart. I hope you enjoy cavorting on this site and discover plenty of inspiration and ideas to TURN UP THE VOLUME on your romantic life!
The Story of My True Romance, complete with chocolate and men in kilts!
Let Romantic Ideas Online take you to new Romantic Places in Your Heart
Here is a sitemap to help you find your way around our ever-expanding site! Happy hunting!