Romantic Love Letters to Copy
FREE Romantic Love Letter Ideas
Here are some free romantic love letters to copy. These romantic love letter ideas are broken down into sections Pick the parts that work for you and add some words of your own.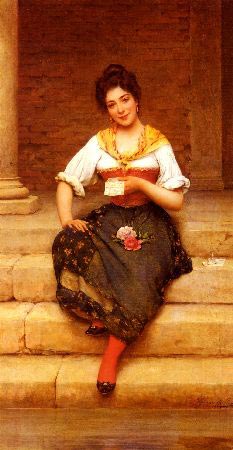 Romantic Love Letters to copy:THE OPENING ROMANTIC SALUTATION:
My Dear Sweet _______,
Mi Amore,
Mon Amour,
My Angel,
My Sweet Angel Eyes,
My Dearest _____,
Honey Baby Mine,
My Darling _____,
To the Love of my Life,
My Beloved _____,
To My Sweet Blossom,
My Precious _____,
To My Precious Sweetheart,
My Sweet _____,
Hey Babe,
My Handsome _______,
My Cherished ______,
To My Sweetie,
My One and Only,
To the Woman/Man I Love,
To my Love,
My Honey,
To My Sweetheart,
My Beautiful _____,Darling,
Sweetheart,
Honey,
My Wonderful _____,
Darling Angel Heart,
My Dear Beloved ____,
My Darling Baboo,
To My One True Love,
My Lovely _____,
To My Soul Mate,
Sweetie,
My Darling Beloved,
My Eternal Sweetheart,
Bellissimo,
Darling ______,
Dearest _____,
My Sweet Baboo,
My Love,
My Sweet Lover,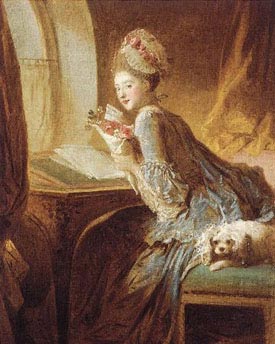 Romantic Love Letters to copy:THE ROMANTIC BODY:
Here are a few phrases you can feel free to copy and change to suit your individual style.
My love for you burns like an eternal flame.
Such a balm on my parched soul do I feel as we lie together in front of the fire! Such peace! Such joy! You satiate me as the waters of your love fill me up to overflowing.
My heart aches to be in your presence.
As I cup your cheek in my hand and look into your beautiful (color) eyes, I know that I am home.
My heart leaps at the mere sound of your voice.
When we hold hands across the table at a restaurant and I gaze into your eyes, I have a certain undeniable conviction that we are the only two people that exist in the world!
I want to possess your heart and your love. Sometimes it seems as if I can't get close enough to you. I want to devour you and keep you inside me always. I want you all.
I love to romance you and I love it when you romance me. I love to see the sparkle in your eyes as you listen to my words. I love to see your sweet smile as I caress you and tell you my dreams. I love to feel your tender kisses and hear your loving words. I love you, I love you and I love you!
Your smile fills my heart with joy.
Waves of love flow from me to you as I gaze into your eyes. Can you feel it too?
As I gently kiss your hands, my heart takes flight.
I long for the warmth of you, held close in my embrace.
I love to snuggle and cuddle with you, to spoon with you, to hear the beating of your tender heart!
I feel such passion as I caress your face and gaze into your eyes.
I love the intoxicating connection I feel with you as we share our innermost secrets.
I long to feel the love and desire of your gentle touch.
I adore you with all my heart.
I want to be with you always and forever. I cannot even begin to imagine the bleak and barren life I would have if it were not for you, my eternal sunshine!
In my dream, we are holding each other so close, your dear head held tightly to my breast/chest as we drift away to sleep.
I want you to know how fine you are to me.
Do you know how much I cherish you? I cherish you like the ripening plum must cherish the sun; or the dry fields must cherish the rain. You are everything to me. I am so grateful to have you in my life.
I want to give my heart to you. Take it, it is yours. Without you, I have no use for it!
My soul is overflowing with my love for you. I can feel myself expanding into a bigger and better person when I am with you. I feel like I am my best "self" when I am with you. Thank you for being you and including me in your life!
I dream of the moments when I tenderly kiss you.
I am constantly amazed by the delight I feel when we are together. We have such a magical connection. I feel like I have known you forever, like you have always been part of me.
I long to drown in the warm, gentle seas of your love. To be overcome by your fragrant waters and cast adrift on gentle waves of passion. Ah, let them carry me away…
Romantic Love Letters to copy: THE ROMANTIC CLOSING:
All my Love,
Yours Forever,
With All the Love in my Heart,
Your Beloved [husband, wife, etc]
Your Loving [husband, wife, etc]
Romantically Yours,
Love always,
Until the End of Time,
With All the Love in my Beating Heart,
Yours Unconditionally,
Yours Til the End of Time,
Forever and Always,
Eternally Yours,
In Joy,


I hope you find these Romantic Love Letters to Copy useful in your romantic endeavors.

We will be adding more Romantic Love Letters to Copy in the future...

Return from Romantic Love Letters to Copy to Romantic Ideas Online
---
TABLE OF CONTENTS
Romantic Ideas for Passionate Love Relationships and Personal Well-Being.
Romantic Moments that inspire, uplift and tickle your fancy. Sign up here for the Romantic Moments Ezine.
A delicious love relationship is one of life's profound pleasures.
True Romance; Romance that is absolutely true to the essence of who we are; Romance that pivots on a heartfelt naturalness of expression, rich with the unsullied innocence of a child.
Are you finding your passion? Passion is a critical ingredient to a life well-lived.
There is something very satisfying and very romantic about mutually shared romantic ideas.
Sweet, Sassy and Short Love Quotes get to the point!
Celebrate Love and Friendship with Love and Friendship Quotes.
Some of the Best I Love You Quotes on the Internet. Tell them I Love You with these I Love You Quotes.
We have Kiss Quotes to Make Them Weak in the Knees. Browse our love quotes that emphasize kissing.
Quotes for Love and Life Quotes for All of Us
A Wonderful Collection of Literary Quotes on Love
Ignite Passion Love Quotes with Flaming Heart and Soul
Shakespeare Love Quotes: Sometimes the Bard Says it Best!
What is Love? Love Quotes to answer the age old question.
Original Romantic Coupons: Print your own for FREE
A Love Slave Jar is a romantic idea for enhancing the fun and passion in the bedroom. (and beyond!)
Become one of those romantic couples that everyone envies. Watch your love relationship blossom!
Use these excerpts from famous love letters to inspire your own romantic creativity!
Romantic Love Letters to Copy and FREE Romantic Love Letter Ideas
In a romantic love relationship we can see our partner in many ways.
Is Codependency in Relationships Good or Bad? Find out Here.
The Meaning of Flowers is important when you are selecting the perfect sentiment to express your love.
I've always been a true romantic at heart. I hope you enjoy cavorting on this site and discover plenty of inspiration and ideas to TURN UP THE VOLUME on your romantic life!
The Story of My True Romance, complete with chocolate and men in kilts!
Let Romantic Ideas Online take you to new Romantic Places in Your Heart
Here is a sitemap to help you find your way around our ever-expanding site! Happy hunting!