Excerpts From Famous Love Letters
Love Letter Snippets Penned by Famous People
Here are some of my favorite tasty tidbits from famous love letters written by infamous people. Use them as inspiration for your own romantic creative writing.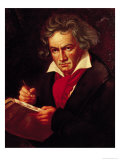 Famous Love Letters: Ludwig von Beethoven:
My angel, my all, my very self
We shall surely see each other soon; moreover, today I cannot share with you the thoughts I have had during these last few days touching my own life -
If our hearts were always close together, I would have none of these.
My heart is full of so many things to say to you - ah - there are moments when I feel that speech amounts to nothing at all –Cheer up - remain my true, my only treasure, my all as I am yours.
Ah, wherever I am, there you are also –
Much as you love me - I love you more –
Oh God - so near! so far!
Is not our love truly a heavenly structure, and also as firm as the vault of heaven?
my thoughts go out to you, my Immortal Beloved, now and then joyfully, then sadly, waiting to learn whether or not fate will hear us -
I can live only wholly with you or not at all –
No one else can ever possess my heart - never - never -
Oh God, why must one be parted from one whom one so loves.
Be calm, only by a calm consideration of our existence can we achieve our purpose to live together -
Be calm - love me - today - yesterday - what tearful longings for you - you - you - my life - my all - farewell.
Oh continue to love me - never misjudge the most faithful heart of your beloved.
ever thine
ever mine
ever ours
Your faithful Ludwig
Famous Love Letters: Napoleon Bonaparte:
I wake filled with thoughts of you. Your portrait and the intoxicating evening which we spent yesterday have left my senses in turmoil.
Sweet incomparable Josephine, what a strange effect you have on my heart!
Yielding to the profound feelings which overwhelm me, I draw from your lips, from your heart a love which consumes me with fire?
Until then, mio dolce amor, a thousand kisses; but give me none in return, for they set my blood on fire.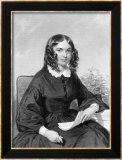 Famous Love Letters: Elizabeth Barrett Browning:
You have touched me more profoundly than I thought even you could have touched me - my heart was full when you came here today.
Henceforward I am yours for everything.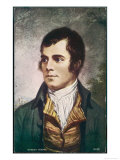 Famous Love Letters: Robert Burns
The passion of love has need to be productive of much delight; as where it takes thorough possession of the man, it almost unfits him for anything else.
The lover who is certain of an equal return of affection, is surely the happiest of men; but he who is a prey to the horrors of anxiety and dreaded disappointment, is a being whose situation is by no means enviable.
Of this, my present experience gives me much proof.
To me, amusement seems impertinent, and business intrusion, while you alone engross every faculty of my mind.
May I request you to drop me a line, to inform me when I may wait upon you?
For pity's sake, do; and let me have it soon.
In the meantime allow me, in all the artless sincerity of truth, to assure you that I truly am,
my dearest Madam,
your ardent lover, and devoted humble servant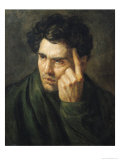 Famous Love Letters: Lord Byron
If all that I have said and done, and am still but too ready to say and do, have not sufficiently proved what my real feelings are and must be ever towards you, my love, I have no other proof to offer.
My Dearest & Most Beloved Friend
Bless you -- ever & even more than ever.
Your most attached
Is there anything on earth or heaven would have made me so happy as to have made you mine long ago? and not less now than then, but more than ever at this time -- you know I would with pleasure give up all here and all beyond the grave for you –
I was and am yours, freely and most entirely, to obey, to honour, love --and fly with you when, where, and how you yourself might and may determine.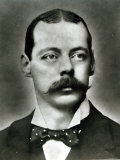 Famous Love Letters: Lord Randolph Churchill:
Dearest if you are as fond of me as I am of you...nothing human could keep us long apart.
This last week has seemed an eternity tome; Oh, I would give my soul for another of those days we had together not long ago...
My first and only love...Believe me ever to be
Yrs devotedly and lovingly,
Famous Love Letters: Kenneth Fearing
Come back.
Because tonight you are in my hair and eyes,
And every street light that our taxi passes shows me you again, still you,
And because tonight all other nights are black, all other hours are cold and far away, and now, this minute, the stars are very near and bright
Come back. We will have a celebration to end all celebrations.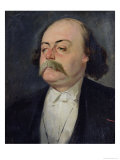 Famous Love Letters: Gustave Flaubert:
I will cover you with love when next I see you, with caresses, with ecstasy.
When you are old, I want you to recall those few hours, I want your dry bones to quiver with joy when you think of them.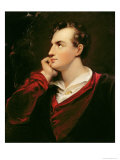 Famous Love Letters: George Gordon Lord Byron:
In that word, beautiful in all languages, but most so in yours--Amor mio--is comprised my existence here and hereafter.
I feel I exist here, and I feel I shall exist hereafter,--to what purpose you will decide; my destiny rests with you,
But I more than love you, and cannot cease to love you.
Think of me, sometimes, when the Alps and ocean divide us,--but they never will, unless you wish it.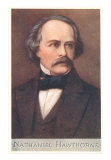 Famous Love Letters: Nathaniel Hawthorne:
Dearest, - I wish I had the gift of making rhymes, for methinks there is poetry in my head and heart since I have been in love with you.
You are a Poem.
Of what sort, then? Epic?
Mercy on me, no! A sonnet?
No; for that is too labored and artificial.
You are a sort of sweet, simple, gay, pathetic ballad, which Nature is singing, sometimes with tears, sometimes with smiles, and sometimes with intermingled smiles and tears.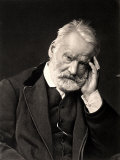 Famous Love Letters: Victor Hugo:
My adorable and adored
I have been asking myself every moment if such happiness is not a dream.
It seems to me that what I feel is not of earth. I cannot yet comprehend this cloudless heaven.
My whole soul is yours.
My Adele, why is there no word for this but joy? Is it because there is no power in human speech to express such happiness?sometimes I tremble lest I should suddenly awaken from this dream divine.
Oh, now you are mine! At last you are mine! Soon -- in a few months, perhaps, my angel will sleep in my arms, will awaken in my arms, will live there.
All your thoughts at all moments, all your looks will be for me; all my thoughts, all my moments, all my looks, will be for you!
Adieu, my angel, my beloved Adele! Adieu!
Still I am far from you, but I can dream of you.
Soon perhaps you will be at my side.
Adieu; pardon the delirium of your husband who embraces you, and who adores you, both for this life and another.
Famous Love Letters: James Joyce:
You are my only love.
You have me completely in your power.
I know and feel that if I am to write anything fine and noble in the future I shall do so only by listening at the doors of your heart.
I would like to go through life side by side with you, telling you more and more until we grew to be one being together until the hour should come for us to die.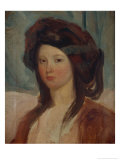 Famous Love Letters: Juliette Drouet:
If only I were a clever woman, I could describe to you my gorgeous bird, how you unite in yourself the beauties of form, plumage, and song!
I would tell you that you are the greatest marvel of all ages, and I should only be speaking the simple truth. But to put all this into suitable words, my superb one, I should require a voice far more harmonious than that which is bestowed upon my species –
I will not tell you to what degree you are dazzling and to the birds of sweet song who, as you know, are none the less beautiful and appreciative.
I love you, I love you. My Victor; I can not reiterate it too often; I can never express it as much as I feel it.
I recognise you in all the beauty that surrounds me in form, in colour, in perfume, in harmonious sound: all of these mean you to me. You are superior to all. I see and admire - you are all!
You are not only the solar spectrum with the seven luminous colours, but the sun himself, that illumines, warms, and revivifies! This is what you are, and I am the lowly woman that adores you.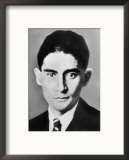 Famous Love Letters: Franz Kafka:
I belong to you; there is really no other way of expressing it, and that is not strong enough.
How could I, fool that I am, go on sitting in my office, or here at home, instead of leaping onto a train with my eyes shut and opening them only when I am with you?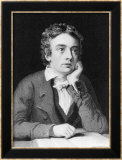 Famous Love Letters: John Keats:
Sweetest Fanny,
You fear, sometimes, I do not love you so much as you wish?
My dear Girl I love you ever and ever and without reserve.
The more I have known you the more have I lov'd. In every way - even my jealousies have been agonies of Love, in the hottest fit I ever had I would have died for you.
You are always new. The last of your kisses was ever the sweetest; the last smile the brightest; the last movement the gracefullest.
When you pass'd my window home yesterday, I was fill'd with as much admiration as if I had then seen you for the first time. Even if you did not love me I could not help an entire devotion to you: how much more deeply then must I feel for you knowing you love me.
My Mind has been the most discontented and restless one that ever was put into a body too small for it.
I never felt my Mind repose upon anything with complete and undistracted enjoyment - upon no person but you.
When you are in the room my thoughts never fly out of window: you always concentrate my whole senses.
Famous Love Letters: Zelda Sayre:I am loving, loving every tiny minute of the day and night—
Scott--there's nothing in all the world I want but you--and your precious love--All the materials things are nothing.
I'd just hate to live a sordid, colorless existence-because you'd soon love me less--and less--and I'd do anything--
anything--to keep your heart for my own--I don't want to live--I want to love first, and live incidentally...
Don't--don't ever think of the things you can't give me--You've trusted me with the dearest heart of all--and it's so damn much more than anybody else in all the world has ever had—Don't you think I was made for you? I feel like you had me ordered--and I was delivered to you--to be worn--I want you to wear me, like a watch--charm or a button hole bouquet--to the world.
And then, when we're alone, I want to help--to know that you can't do anything without me...
All my heart--
I love you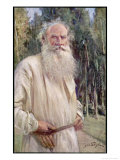 Famous Love Letters: Count Leo Tolstoy:
I already love in you your beauty, but I am only beginning to love in you that which is eternal and ever precious - your heart, your soul.
Beauty one could get to know and fall in love with in one hour and cease to love it as speedily; but the soul one must learn to know.
Famous Love Letters: Voltaire:
No, nothing has the power to part me from you; our love is based upon virtue, and will last as long as our lives.
Adieu, there is nothing that I will not brave for your sake; you deserve much more than that.
Adieu, my dear heart!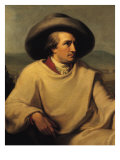 Famous Love Letters: Johann Wolfgang von Goethe:
I can't help loving you more than is good for me; I shall feel all the happier when I see you again.
I am always conscious of my nearness to you, your presence never leaves me.
Adieu, you whom I love a thousand times.
---
TABLE OF CONTENTS
Romantic Ideas for Passionate Love Relationships and Personal Well-Being.
Romantic Moments that inspire, uplift and tickle your fancy. Sign up here for the Romantic Moments Ezine.
A delicious love relationship is one of life's profound pleasures.
True Romance; Romance that is absolutely true to the essence of who we are; Romance that pivots on a heartfelt naturalness of expression, rich with the unsullied innocence of a child.
Are you finding your passion? Passion is a critical ingredient to a life well-lived.
There is something very satisfying and very romantic about mutually shared romantic ideas.
Sweet, Sassy and Short Love Quotes get to the point!
Celebrate Love and Friendship with Love and Friendship Quotes.
Some of the Best I Love You Quotes on the Internet. Tell them I Love You with these I Love You Quotes.
We have Kiss Quotes to Make Them Weak in the Knees. Browse our love quotes that emphasize kissing.
Quotes for Love and Life Quotes for All of Us
A Wonderful Collection of Literary Quotes on Love
Ignite Passion Love Quotes with Flaming Heart and Soul
Shakespeare Love Quotes: Sometimes the Bard Says it Best!
What is Love? Love Quotes to answer the age old question.
Original Romantic Coupons: Print your own for FREE
A Love Slave Jar is a romantic idea for enhancing the fun and passion in the bedroom. (and beyond!)
Become one of those romantic couples that everyone envies. Watch your love relationship blossom!
Use these excerpts from famous love letters to inspire your own romantic creativity!
Romantic Love Letters to Copy and FREE Romantic Love Letter Ideas
In a romantic love relationship we can see our partner in many ways.
Is Codependency in Relationships Good or Bad? Find out Here.
The Meaning of Flowers is important when you are selecting the perfect sentiment to express your love.
I've always been a true romantic at heart. I hope you enjoy cavorting on this site and discover plenty of inspiration and ideas to TURN UP THE VOLUME on your romantic life!
The Story of My True Romance, complete with chocolate and men in kilts!
Let Romantic Ideas Online take you to new Romantic Places in Your Heart
Here is a sitemap to help you find your way around our ever-expanding site! Happy hunting!