Love Note Ideas: Writing and Presentation
10 HIDDEN LOVE NOTE IDEAS:
1. Hide little romantic notes everywhere. In pockets, in wallets, in purses and in the glove box; in the fridge, under the keyboard, in the dryer and in the toolbox; in a book, in the newspaper, in a magazine and in the phone directory. Hunt around your home to discover unique hiding places. Some of your them might not be found for months! What fun! Need help with your romantic words of love? Check out How to Write Romantic Love Letters .

2. Tuck a love note or a romantic coupon in the book your sweetheart is reading.

3. Insert a note into a bottle and replace the cork. "Discover it" with your love on the beach (you may have to distract them with a kiss while you drop the bottle) or float it in your pond, pool or hot tub at home and let them find it.

4. Hide a note under your beloved's pillow with explicit instructions detailing what you would like them to do to you... or perhaps what you would like to do to them...

5. Conceal a small love note under your mate's dinner plate, in the phone book, in the medicine cabinet, with the Xmas gift wrap, in their glasses case.

6. Hide a wee romantic love note in their wallet tucked in between the dollar bills.

7. Tuck a romantic note inside a folded towel, in the dry cleaning, in a tissue box, in their hat, in a CD case.

8. Cut colorful paper into heart shapes. Write romantic love messages on each one. Ask the clerk in a party store to insert each heart note into a balloon before they are inflated. Present the balloon bouquet to your sweetheart with a needle for a popping good time.

9. Tuck a romantic love note in a small plastic bottle and float it in the bath—under the bubbles!

10. Hide a heart shaped note in your sweetheart's shoe that says, "You are my heart and soul" or "You are my Sole Mate!"

10 LOVE NOTES TO GO WITH ROMANTIC GIFTS:

1. Buy your sweetheart a lottery ticket and attach a note that reads, "I hit the jackpot when I found you!" or "You are one in a million."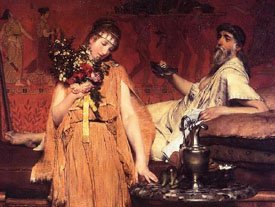 2. Send a dozen roses or other flowers. ( Meaning of Flowers ). 11 of them should be the same color and one should be a contrasting color. For example: 11 red roses and one white one. Include a note that says, "In every bunch there's one who stands out - and you are that one."
3. Send your love a mixed bouquet of flowers with this quote:"We are the leaves of one branch, the drops of one sea, the flowers of one garden." - (Jean Baptiste Henry Lacordaire)
4. Or send them tulips with this note: "I've got tulips! Two-lips to kiss you all over!"
5. Give them a bouquet of sunflowers with a romantic greeting card that has the romantic lyrics from Stevie Wonder's "You Are The Sunshine Of My Life."
6. Give your beloved a clock or watch with a note that says, "I'll always make time for you."
7. Purchase a four leaf clover and give it to your beloved with the words, "I'm so lucky I found you!"
8. Give your beloved a small flowering plant with a note: "My love blooms for you." or "I bloom with your love."
9. Buy your mate something with a star motif like an ornament or star shaped pendant or ring. Attach of love note that reads, "I am like a falling star who has finally found her(his) place next to another in a lovely constellation, where we will sparkle in the heavens forever.: - (Amy Tan)
10. Give your beloved a portrait or picture of themselves with a love note that says, "This is my beloved and this is my friend." - (Song of Solomon)
10 UNEXPECTED LOVE NOTES:
1. Write a love note in the condensation on the mirror while your love takes a shower. No condensation? Use lipstick!
2. Tape a note to your unplugged TV that says, "Turn Me On Instead!"
3. Bake a cake for no special occasion. Write "I Love You Sweetie" or something similar on top.
4.In a bottle of vitamins, tuck a note that says, "Try Vitamin L, for all that ails you!"
5.Cover your home or their office with sticky notes and romantic words of love.
6. Write a love note in chalk on your sidewalk, around the pool or on the driveway.
7. Write "I Love You" in rose petals on your bed.
8. Write a note using lemon juice for ink. Let dry. Give it to your mate. They must hold the "invisible message" over a light bulb to reveal the "magic writing"!
9. Mow the words "I Love You" or "Kiss Me" into your lawn.
10. With tweezers, remove the fortune from a fortune cookie and replace with your own small love note. Act normal.
7 OTHER LOVE NOTE IDEAS: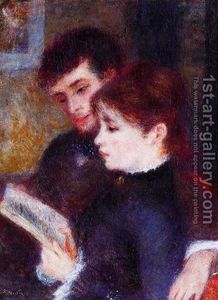 1. Make a scrapbook filled with photographs and mementos like ticket stubs, programs from events and brochures from places you've visited. Include a few romantic love notes that you've exchanged in your life together. It will be a keepsake that you will treasure forever. If you really get into this, make one each year as part of celebrating your wedding anniversary.

2. Leave a note: "I knew I loved you when…"

3. Write something sexy and naughty on a napkin and pass it to your mate in a restaurant.

4. Make a handmade card for your sweetie. You can find lots of cool material in the scrapbooking section of a craft store. For useful romantic love quotes , please follow the link.

5. Buy heart shaped sticky notes and use them liberally for your romantic notes.

6. Slip a note into your lover's hand in a restaurant or bar. It could say "Meet me in the Bathroom", "This is boring-let's go home", or "I Want You".

7. Tree of Love: Find a pleasingly shaped bare branch. "Plant" the branch in an attractive pot with rocks (to weight it) and soil. Cut lots of hearts out of heavy colored paper (like card stock). Punch a hole in the top of each heart and thread colored spaghetti ribbon through the hole. Write a short love quotation or love message on each heart or write something you love about your sweetheart-one thing per heart. You can also glue small pictures of the two of you on some of the hearts. Hang the hearts on the "tree". Optionally, you can put small twinkly lights on the tree before you add the hearts. This makes a sweet homemade romantic gift idea.



---
TABLE OF CONTENTS
Romantic Ideas for Passionate Love Relationships and Personal Well-Being.
Romantic Moments that inspire, uplift and tickle your fancy. Sign up here for the Romantic Moments Ezine.
A delicious love relationship is one of life's profound pleasures.
True Romance; Romance that is absolutely true to the essence of who we are; Romance that pivots on a heartfelt naturalness of expression, rich with the unsullied innocence of a child.
Are you finding your passion? Passion is a critical ingredient to a life well-lived.
There is something very satisfying and very romantic about mutually shared romantic ideas.
Sweet, Sassy and Short Love Quotes get to the point!
Celebrate Love and Friendship with Love and Friendship Quotes.
Some of the Best I Love You Quotes on the Internet. Tell them I Love You with these I Love You Quotes.
We have Kiss Quotes to Make Them Weak in the Knees. Browse our love quotes that emphasize kissing.
Quotes for Love and Life Quotes for All of Us
A Wonderful Collection of Literary Quotes on Love
Ignite Passion Love Quotes with Flaming Heart and Soul
Shakespeare Love Quotes: Sometimes the Bard Says it Best!
What is Love? Love Quotes to answer the age old question.
Original Romantic Coupons: Print your own for FREE
A Love Slave Jar is a romantic idea for enhancing the fun and passion in the bedroom. (and beyond!)
Become one of those romantic couples that everyone envies. Watch your love relationship blossom!
Use these excerpts from famous love letters to inspire your own romantic creativity!
Romantic Love Letters to Copy and FREE Romantic Love Letter Ideas
In a romantic love relationship we can see our partner in many ways.
Is Codependency in Relationships Good or Bad? Find out Here.
The Meaning of Flowers is important when you are selecting the perfect sentiment to express your love.
I've always been a true romantic at heart. I hope you enjoy cavorting on this site and discover plenty of inspiration and ideas to TURN UP THE VOLUME on your romantic life!
The Story of My True Romance, complete with chocolate and men in kilts!
Let Romantic Ideas Online take you to new Romantic Places in Your Heart
Here is a sitemap to help you find your way around our ever-expanding site! Happy hunting!