Quotes About Relationships
Relationships, Quotes and Romantic Sayings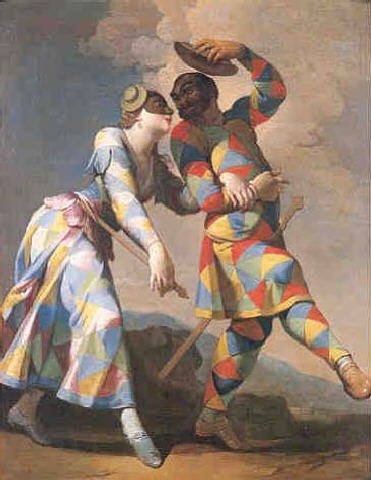 One of my favorite quotes about relationships was penned by local West Coast author Neale Donald Walsch. It goes like this:
"The purpose of a relationship is not to have another who might complete you, but to have another with whom you might share your completeness."
I appreciate the reminder that we cannot rely upon another person to "make us whole". That is something that each of us must discover in our own way. Our "completeness" is a gift that we bring to our relationships.

Other quotes about relationships caution us against "making assumptions" or thinking that we can change our partner for the "better" over the course of the relationship. NOT!
"Assumptions are the termites of relationships." -Henry Winkler

"A man who marries a woman to educate her falls victim to the same fallacy as the woman who marries a man to reform him." -Elbert Hubbard
Tony Robbins has this helpful reminder about what we should be looking for in a relationship and how to make it last, in one of his quotes about relationships.
"Some of the biggest challenges in relationships come from the fact that many people enter into a relationship in order to get something: they're trying to find someone who's going to make them feel good. In reality, the only way a relationship will last is if you see your relationship as a place that you go to give, and not a place that you go to take." -Anthony Robbins
Remembering to love yourself first before embarking on a new love relationship is very sound advice! Not always easy to follow, perhaps but truly the best way to attract your soulmate and prepare yourself for the relationship of your dreams.
"Don't rush into any kind of relationship. Work on yourself. Feel yourself, experience yourself and love yourself. Do this first and you will soon attract that special loving other." -Russ von Hoelscher
Out of the realm of romance novels comes this delightful quote about relationships:
"I no longer believed in the idea of soul mates, or love at first sight. But I was beginning to believe that a very few times in your life, if you were lucky, you might meet someone who was exactly right for you. Not because he was perfect, or because you were, but because your combined flaws were arranged in a way that allowed two separate beings to hinge together." from Lisa Kleypas, Blue-Eyed Devil
I also like these two Nicholas Sparks relationship quotes:
"I mean, if the relationship can't survive the long term, why on earth would it be worth my time and energy for the short term?" Nicholas Sparks, (from The Last Song)
and
"If conversation was the lyrics, laughter was the music, making time spent together a melody that could be replayed over and over without getting stale."
My sentiments exactly! Here are a few more of my favorite quotes about relationships, in no particular order.
"For the two of us, home isn't a place. It is a person. And we are finally home." Stephanie Perkins, Anna and the French Kiss
"Well, it seems to me that the best relationships - the ones that last - are frequently the ones that are rooted in friendship. You know, one day you look at the person and you see something more than you did the night before. Like a switch has been flicked somewhere. And the person who was just a friend is... suddenly the only person you can ever imagine yourself with." Gillian Anderson
"To be fully seen by somebody, then, and be loved anyhow - this is a human offering that can border on miraculous." Elizabeth Gilbert, from Committed: A Skeptic Makes Peace with Marriage
CREATIVE ROMANTIC GIFT IDEAS

Are you an Incurable Romantic? You can
link to this page
and start Sharing the Romance today!
---
SUBSCRIBE TO
Romantic Moments
A Periodic Ezine of Original Short and Romantic Vignettes