Justus Roux: Author of erotic romance ranging from contemporary to paranormal
by Justus Roux
(Michigan)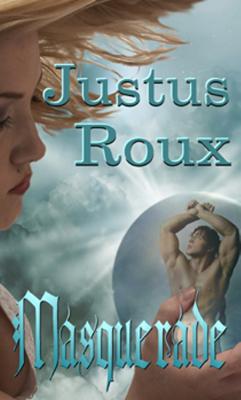 Justus Roux has written over thirty erotic romance novels.


Her bestselling "Master Series" which explores the BDSM lifestyle, has won numerous awards and is loved by her fans.
Her other series "The Barbarians of Malka", "Demon Hunters" and "Dom/sub triology" range from BDSM, fantasy and paranormal.
She has several single title novels as well, along with several anthologies.
She has been published by Whiskey Creek Press and New Concepts Publishing.
To read samples of her work go to www.justusroux.com and www.justusrouxmasterseries.com
Justus Roux's Erotic tales where love and erotica know no boundaries.
Join in and write your own page! It's easy to do. How? Simply click here to return to Romance Author R.
Mandy M. Roth
Mandy M. Roth grew up fascinated by creatures that go bump in the night. From the very beginning, she showed signs of creativity—writing, painting, telling scary stories that left her little brother afraid to come out from under his bed.

Combining her creativity with her passion for the paranormal has left her banging on the keyboard into the wee hours of the night. Her books have won numerous awards, including an RT nomination for Best Paranormal Erotic.

Mandy lives on the shores of Lake Erie with her husband, their three boys and a boxer pup named Hercules. When Mandy is not writing, she's doing cover art for various places with a super double secret brush name.

She also co-hosts a live talk radio show, Raven Radio, which was recently mentioned in Romantic Times Magazine and has given several marketing workshops for authors. She has a Bachelor of Science and is currently working on her Master's Degree in Marketing.

To learn more about Mandy, please visit www.mandyroth.com or send an email to mandy@mandyroth.com.
Join in and write your own page! It's easy to do. How? Simply click here to return to Romance Author R.
Elizabeth Reyes
by Elizabeth Reyes
(High Desert, California)
Seventeen-year old Sarah's life is turned upside down when her single mom is sent to jail. She's forced to move, leaving behind everything she's ever known, including her best friend Sydney. Lost and bitter in a new school, her one goal is to save money and move back home. Then she meets Angel Moreno.

Enigmatic but gorgeous, Angel is almost too good to be true. Except for one thing, his archaic belief that guys and girls can never be "just friends". The problem? Sarah's best friend Sydney is not a girl.

With their unexpected romance intensifying to places neither ever experienced, how long can Sarah keep Angel in the dark? And how will he react when the truth finally comes out?

Available on Kindle or B&N The Nook for only $.99 cents.

A Night Owl Review 5 Star "Top Pick"

What they said:

"I can't even begin to express how much I loved this book. I read the whole thing in less than one day. In fact, it was nearly five o'clock in the morning when I finished, it was that good."

For entire review copy paste url -> http://bit.ly/eAXXlM

Watch the book trailer on YouTube https://www.youtube.com/watch?v=zWJ8CPkJiG8
Join in and write your own page! It's easy to do. How? Simply click here to return to Romance Author R.
Rebecca Rose Contemporary Romance
by Rebecca Rose
(Western Massachusetts United States)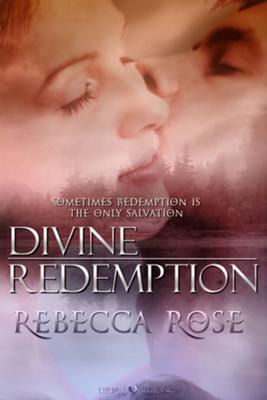 Once Rebecca Rose picked up her first romance novel she knew her destiny was typed on those pages. She lives to find romance in ordinary life doing everyday things, by believing you just need to be conscious enough to look for it. While being slightly dyslexic has created some challenges for her, she feels compelled to write about the characters living in her head.

Writing is a necessity for Rebecca. When she first started out she never imagined her dreams would bring her to publication. Now with multiple books out, she is a full-time writer with a nagging muse who even talks obsessively in the car. That is of course, when the voice can get a word in edgewise with her three children and husband of 17 years.

She hopes her writing brings you to laugh, cry and rejoice with her characters. Maybe even leave a lasting impression on your soul.

Have a Sparkling Day!
Rebecca Rose
http://www.authorrebeccarose.com/Home
Join in and write your own page! It's easy to do. How? Simply click here to return to Romance Author R.
Francis Ray

(Dallas, TX, US)

blog site
Francis Ray: Multicultural, Women's Fiction, Contemporary and Historical Romance

New York Times and USA Today bestselling author Francis Ray is a native Texan and lives in Dallas. INCOGNITO, her sixth title, was the first made-for-TV movie for BET. Her literary fiction series-Taggart and Falcon, the Invincible Women, Grayson Family of New Mexico, and Grayson Friends have consistently made bestseller's lists, and are enjoyed by readers world-wide.

She has written forty-four books to date. Awards include Romantic Times Career Achievement, EMMA, The Golden Pen, Atlantic Choice, Borders 2008 Romance Award for bestselling Multicultural Romance for Nobody But You. If You Were My Man, was selected as Written 2010 Book of the Year.





Click here to read or post comments
Join in and write your own page! It's easy to do. How? Simply click here to return to Romance Author R.
Melanie Rose
by Melanie Rose
(UK)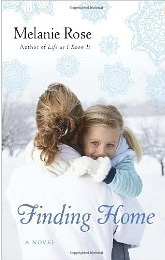 I'm the author of 'Finding Home' and 'Life as I Know It', both published by Bantam in the US.
I've been a writer all my life, progressing from short stories and magazine articles to full length novels.

I love the idea that we have a soul mate, who we'll find no matter what life throws at us.
My books are spooky romances. In Finding Home,our heroine finds herself lost with amnesia in the New England countryside after a car crash in a blizzard. She finds herself in the house of Vincent, whose six year old Jadie, hasn't spoken since her sister died and her mother disappeared two years before.

On our heroine's arrival, Jadie starts talking again, proclaiming her to be an angel sent from heaven to help them. Finding Home is a heartfelt drama full of heart and soul.

My previous book Life As I Know It is about a young single woman, Jessica, who is struck by lightning and wakes up in the body of someone else - a beautiful mother of four, with a husband who insists she is his wife and the mother of his children. The problem is that in her own life Jessica had just met the man of her dreams...

My books have been published in several different languages throughout the world under different titles.

I'm married with four sons. Being a published writer and a mom is like a dream come true!

http://www.melanierose.co.uk
Join in and write your own page! It's easy to do. How? Simply click here to return to Romance Author R.
Simple Conversation by Sonia Rumzi
Salma, in her late forties, is not expecting much of relationships after years of dating. Then she finds a man… online, of all places.

After meeting Merrick in person and falling for him, she discovers that his x-wife is still in the picture. Is he worth fighting for, or is it too late to risk another disappointment? And what will it cost to make him her own?
OOOOOOH BABY!

https://www.youtube.com/watch?v=RKkrrrKjF-Q

For more about "Simple Conversation", please watch the book trailer.

Thank you, Sonia
Join in and write your own page! It's easy to do. How? Simply click here to return to Romance Author R.
Deena Remiel: Paranormal Romance
by Deena Remiel
(AZ)
It was the mystique of Arizona's history and landscape that called to Deena and catapulted her career as an author. When she's not writing novels and poetry in the wee, small hours of the morning or in the deep, dark of night.

Deena teaches language arts to middle school students. She currently lives in Gilbert with her husband and two children, but New Jersey will always tug at her heartstrings.

Visit her website at www.deenaremiel.com
Join in and write your own page! It's easy to do. How? Simply click here to return to Romance Author R.
Renee Rearden: Paranormal Romance, Urban Fantasy, Paranormal YA
by Renee Rearden
(Pacific Northwest)
I'm obsessed with the written word. It all started with those little 45 rpm records that read the story while you followed along with a book. You know the ones I'm talking about, right? Well, let's just say kindergarten was a breeze. I kept practicing, and at age nine read my mother's copy of Jaws (which might explain my fear of the ocean...er, of what's in it!). So it's not surprising all that reading led to a writing career as a paranormal romance and urban fantasy author.

I also work full time as an Official Court Reporter, sharpening my skills on the written word. As a Gemini, my creative side fills the rest of my spare time, keeping my mind immersed in imaginative escapism. Writing paranormal romance and urban fantasy novels offers an outlet for me to share the intriguing stories I create. Each of them is filled with non-stop action, nail-biting conflict, and scintillating attraction between the people that live in my head.




Visit my website: http://www.reneerearden.com/
Join in and write your own page! It's easy to do. How? Simply click here to return to Romance Author R.
Gilles Rozier
by Kate Gould
(Edinburgh, UK)
Love Without Resistance by Gilles Rozier

Gilles Rozier's Love Without Resistance is a story of secrets. In defiance of the demands of German-occupied France, the (rather irritatingly never named) narrator and his sister, Anne, infuse their abridged lives with forbidden pleasures, while others accede in silence.

Though he compliantly marries Claude, an ex-pupil, the narrator's passion is for the German literature – both sanctioned and banned – that he keeps locked in the cellar. He refuses to touch his wife whilst devouring every word of his books. As a German teacher employed as a translator by the Gestapo he is given some immunity which he uses to rescue and hide Herman, a young Polish Jew who actualises the narrator's lifelong fantasies of a Death In Venice pursuit. Herman's survival is dependent upon his compliance, yet it is the narrator who wishes to be controlled and humiliated throughout their affair: it is he who wants to taste the bitter soil of the cellar floor in his mouth. When Claude commits suicide he acknowledges he has some part in it, but chooses to regard it, in the middle of the war as, "in rather bad taste", and perhaps a present given by Claude enabling him to devote himself entirely to Herman.

Within weeks of the assassination of her Vichy-supporter husband, Anne begins an affair with Volker, an SS Officer. It is an act for which she is raped after the Liberation and which the narrator finds both repulsive and erotic. Though he hates Volker and leaves the house rather than hear Anne "being penetrated by the enemy, and proclaiming it out loud", he imagines her "spread like a sow under Volker's body" while he is forced to keep silent with Herman.

While their father is interned in Germany, their mother remains a silent figure in the household. "A machine for swallowing reality and never bringing it up again", she refuses to acknowledge her daughter's lover and chooses to ignore her son's predilection for illicit literature and sex.

Rozier has taken a tremendous risk by basing a love story on a character who is almost entirely unsympathetic. It seems we are not supposed to like his narrator: a misogynist, self-obsessed and self-serving collaborator who appears to conduct his entire life based upon his own obsessions with apparent disregard for any repercussions. However, the one crime that he does not commit is self-pity and this is what redeems him. His life is saturated by tragedy, culminating in a hermitic existence spent waiting for the death that will free him from the tortured longing for Herman, yet he does not ask for the reader's forgiveness, nor does he expect anything other than the harshest judgment of his actions. He knows that his collaboration in both wartime and personal events is morally questionable – at times reprehensible – and he acknowledges this fact. Rozier never once allows him to stray into the sentimentality with which it would be all too easy to create an entirely tragic figure. There is something too fierce, too forceful about his prose that would – like the "violent orgasms" of the narrator – make a mockery of any attempts to excuse his actions in the hope of gaining the reader's indulgence. The resulting book is an astute observation of the ambiguity of wartime emotion and a departure from the comparatively clear-cut morality of peacetime.

Kate Gould is Chief Editorial Consultant at the Edinburgh-based Fine Line Editorial Consultancy (http://editorial-consultancy.co.uk/), committed to helping new, burgeoning, and established writers realise their literary potential. Our aim is to inspire and assist. We provide advice to get you started, lessons to download, insights into the methods of working writers, weekly writing prompts, a Dear Editor writers' problem page, and an editorial service designed for your individual needs.
Click here to read or post comments
Join in and write your own page! It's easy to do. How? Simply click here to return to Romance Author R.
Felicia Rogers: Contemporary, Romance, Suspense, Paranormal
by Felicia Rogers
(Tennessee)
Felicia Rogers, born and raised in the southern part of the United States, is a Christian wife and mother. She is just your average, ordinary woman, with a side interest-- writing.

For eleven years, every waking moment of her life was consumed with changing diapers, wiping noses, and kissing scrapes. But now that her children have grown and she enjoys a modicum of freedom, in addition to taking care of hearth and home, she writes!

She enjoys adding a flavor of realism and humor to her all too real romance stories. For what is love without a little laughter?

website: www.feliciarogersauthor.webs.com
Join in and write your own page! It's easy to do. How? Simply click here to return to Romance Author R.
JoAnn Ross
by Keira Kroft
(Chicago)
Her high risk series is steamy hot.
Click here to read or post comments
Join in and write your own page! It's easy to do. How? Simply click here to return to Romance Author R.
Amy Romine : Romantic Suspense, Thriller, Erotic Romance
by Amy Romine
(Arlington, TX)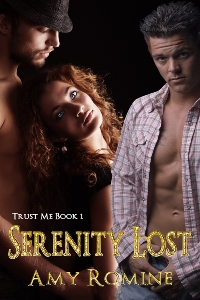 Book 1 - Serenity Lost
My name is Amy Romine and I am in love with love! The passionate embrace, the hungry kiss, the heated whisper, the groan of lust and the cries of beloved bliss! I am a Romantic Suspense writer which means my characters never have it easy. I make them work for their deepest emotional and physical fulfillment and do I have a hell of a good time doing it.

My current release is a Trilogy entitled 'Trust Me' through Extasy Books. A chilling romantic thriller series, two of the three books have been released and the third is set to release Feb 1st!

Michele 'n Jeff Reviews - Trust Me Book 1 – Serenity Lost 4 out of 5 KISSES! "At first blush the opening scene is romantic, but by the time I'd reached the bottom of the first page I realized that this was NOT going to be your run-of-the-mill story, suspenseful or not. In fact this story could rival some of the freakiest, aka bloody, gory and scary-as- all-get-out, stories that I've read…"

Along with being a Novelist I am also a regular Amazon subscription contributor for the Red Lipstick Journals, and the Prime Time Editor of BellaOnline.

On top of all of that I am a mother of three and a full-time employee at a worldwide document solutions company.
Needless to say I am a busy girl, but I love it! I love romance of all kinds and hope that some of my passion comes through in my work.

To find excerpts and more info on all of my projects come visit me at http://www.amyromine.com - Suspense for the Romantic Heart


Click here to read or post comments
Join in and write your own page! It's easy to do. How? Simply click here to return to Romance Author R.
Lauri Robinson
by Western Historical Romances
Lauri Robinson's chosen genre to write is western historical. When asked why, she says, "Because I know I wasn't the only girl who wanted to grow up and marry Little Joe Cartwright."

Lauri lives in rural Minnesota where she and her husband spend every spare moment with their three grown sons and five grandchildren. Reviews on her books include:

"I envision this book (Mail Order Husband) will be a keeper for many bookshelves; I highly recommend that you read it!" Brenda Talley, The Romance Studio

Recommended Read: Laura of Two Lips Reviews, "I definitely recommend reading Wife for Big John. I enjoyed it immensely and you will too!"

Outstanding Read: "If you like time-travel stories, don?t miss this one!" Stephanie from Simply Romance Reviews on An Unbelievable Journey.

"I love the McBride series, these books are wonderfully written and they all connect together but have a story all their own to tell." Tonya from You Gotta Read Reviews.

Long and Short of it Reviews: "An April to Remember will touch your heart and make you weep with gratification that we have authors such as Robinson. This was a wonderful read and I wish it could go on forever. It's a keeper for any bookshelf!"

Kendra's Choice, Top Pick Award, Night Owl Reviews. "Ah, Lauri Robinson sure knows how to make her characters go through obstacles."

A Soldier for Christmas: "This beautifully written story makes one believe in miracles. I loved the humor, the surprises, and, most of all, the LOVE." Camellia with The Long and Short of it Reviews.

"The Quinter Bride series is one of my favorites." JC Jones, Mixed Book Bag Reviews.

Stop over at say hi to Lauri @ www.laurirobinson.blogspot.com

Join in and write your own page! It's easy to do. How? Simply click here to return to Romance Author R.
---