Literary Quotes on Love
Ah, the joy of literary quotes on love! I could happily drown myself in this delicious prose.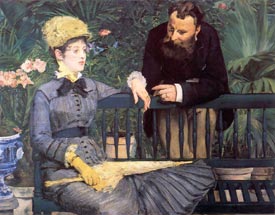 . . . Love is no hot-house flower, but a wild plant, born of a wet night, born of an hour of sunshine; sprung from wild seed, blown along the road by a wild wind. A wild plant that, when it blooms by chance within the hedge of our gardens, we call a flower; and when it blooms outside we call a weed; but, flower or weed, whose scent and colour are always, wild! John Galsworthy: The Forsyte Saga



She loved him with too clear a vision to fear his cloudiness. E. M. Forster: Howards End



Life isn't long enough for love and art. W. Somerset Maugham: The Moon and Sixpence



One of the sweetest, simplest literary quotes I've found:
You are my heart, my life, my one and only thought. Sir Arthur Conan Doyle: The White Company



It is not time or opportunity that is to determine intimacy;-- it is disposition alone. Seven years would be insufficient to make some people acquainted with each other, and seven days are more than enough for others. Jane Austen: Sense and Sensibility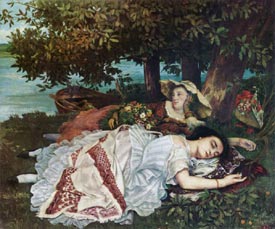 One of the particularly yummy literary quotes on love, don't you think?
Such young unfurrowed souls roll to meet each other like two velvet peaches that touch softly and are at rest; they mingle as easily as two brooklets that ask for nothing but to entwine themselves and ripple with ever-interlacing curves in the leafiest hiding-places.George Eliot: Adam Bede


Good night, good night! parting is such sweet sorrow,That I shall say good night till it be morrow. William Shakespeare: Romeo and Juliet


One of the CLASSIC literary quotes!
But soft! What light through yonder window breaks?It is the East, and Juliet is the sun!Arise, fair sun, and kill the envious moon,who is already sick and pale with griefThat thou her maid art far more fair than she. William Shakespeare: Romeo and Juliet


O Romeo, Romeo! wherefore art thou Romeo?Deny thy father and refuse thy name!Or, if thou wilt not, be but sworn my love,And I'll no longer be a Capulet. William Shakespeare: Romeo and Juliet


Give me my Romeo; and, when he shall die,Take him and cut him out in little stars,And he will make the face of heaven so fineThat all the world will be in love with nightAnd pay no worship to the garish sun. William Shakespeare: Romeo and Juliet


Literary quotes like this one I really find heartwarming.
That quiet mutual gaze of a trusting husband and wife is like the first moment of rest or refuge from a great weariness or a great danger--not to be interfered with by speech or action which would distract the sensations from the fresh enjoyment of repose. George Eliot: Silas Marner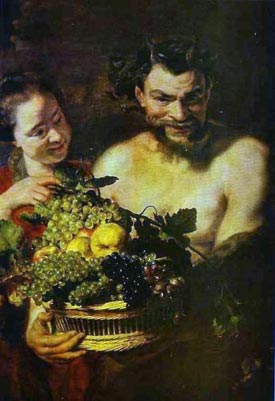 One of the "happy ever after" literary quotes:
So, she leaning on her husband's arm, they turned homeward by a rosy path which the gracious sun struck out for them in its setting. And O there are days in this life, worth life and worth death. And O what a bright old song it is, that O 'tis love, 'tis love, 'tis love that makes the world go round! Charles Dickens: Our Mutual Friend



Love is in all things a most wonderful teacher . . .Charles Dickens: Our Mutual Friend



One of the sweeter, more endearing of literary quotes of love. I must remember to do this tonight at dinner!
Opening her eyes again, and seeing her husband's face across the table, she leaned forward to give it a pat on the cheek, and sat down to supper, declaring it to be the best face in the world. Charles Dickens: Our Mutual Friend



A literary quotes version of a marriage proposal. Lovely!
You know what I am going to say. I love you. What other men may mean when they use that expression, I cannot tell; what I mean is, that I am under the influence of some tremendous attraction which I have resisted in vain, and which overmasters me. You could draw me to fire, you could draw me to water, you could draw me to the gallows, you could draw me to any death, you could draw me to anything I have most avoided, you could draw me to any exposure and disgrace. This and the confusion of my thoughts, so that I am fit for nothing, is what I mean by your being the ruin of me. But if you would return a favourable answer to my offer of myself in marriage, you could draw me to any good--every good--with equal force. Charles Dickens: Our Mutual Friend



She and Stephen were in that stage of courtship which makes the most exquisite moment of youth, the freshest blossom-time of passion,--when each is sure of the other's love, but no formal declaration has been made, and all is mutual divination, exalting the most trivial word, the lightest gesture, into thrills delicate and delicious as wafted jasmine scent. George Eliot: The Mill on the Floss



James had passed through the fire, but he had passed also through the river of years which washes out the fire; he had experienced the saddest experience of all--forgetfulness of what it was like to be in love. John Galsworthy: The Forsyte Saga



One of the head-over-heels type of literary quotes on love.
She was more than human to me. She was a Fairy, a Sylph, I don't know what she was - anything that no one ever saw, and everything that everybody ever wanted. I was swallowed up in an abyss of love in an instant. There was no pausing on the brink; no looking down, or looking back; I was gone, headlong, before I had sense to say a word to her. Charles Dickens: David Copperfield



If I may so express it, I was steeped in Dora. I was not merely over head and ears in love with her, but I was saturated through and through. Enough love might have been wrung out of me, metaphorically speaking, to drown anybody in; and yet there would have remained enough within me, and all over me, to pervade my entire existence. Charles Dickens: David Copperfield



How silver-sweet sound lovers' tongues by night,Like softest music to attending ears! William Shakespeare: Romeo and Juliet



I love you, love you, love you! If you were to cast me off now - but you will not - you would never be rid of me. No one should come between us. I would pursue you to the death. Charles Dickens: The Mystery of Edwin Drood



I loved you madly; in the distasteful work of the day, in the wakeful misery of the night, girded by sordid realities, or wandering through Paradises and Hells of visions into which I rushed, carrying your image in my arms, I loved you madly. Charles Dickens: The Mystery of Edwin Drood



Another of the sweet and simple literary quotes on love. Charming!
Love of man for woman--love of woman for man. That's the nature, the meaning, the best of life itself. Zane Grey: Riders of the Purple Sage



The winds were warm about us, the whole earth seemed the wealthier for our love. Harriet Prescott Spofford: The Amber Gods



Love knows not distance; it hath no continent; its eyes are for the stars . . .Gilbert Parker: Parables Of A Province



Picnics are very dear to those who are in the first stage of the tender passion. Sir Arthur Conan Doyle: Our Derby Sweepstakes



Men always want to be a woman's first love. That is their clumsy vanity. We women have a more subtle instinct about things. What we like is to be a man's last romance. Oscar Wilde: A Woman of No Importance



But there is one thing worse than an absolutely loveless marriage. A marriage in which there is love, but on one side only; faith, but on one side only; devotion, but on one side only, and in which of the two hearts one is sure to be broken. Oscar Wilde: An Ideal Husband



Women are meant to be loved, not to be understood. Oscar Wilde: The Sphinx Without a Secret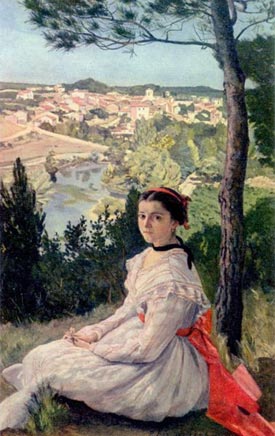 You know how easily and suddenly these things happen, beginning in playful teasing and ending in something a little warmer than friendship. You squeeze the slender arm which is passed through yours, you venture to take the little gloved hand, you say good night at absurd length in the shadow of the door. It is innocent and very interesting, love trying his wings in a first little flutter. Sir Arthur Conan Doyle: The Stark Munro Letters


One of the sweet and innocent literary quotes.
Her love was entire as a child's, and though warm as summer it was fresh as spring. Thomas Hardy: Far From The Madding Crowd


If you will take me for your wife, Walter, I will love you dearly. If you will let me go with you, Walter, I will go to the world's end without fear. I can give up nothing for you - I have nothing to resign, and no one to forsake; but all my love and life shall be devoted to you, and with my last breath I will breathe your name to God if I have sense and memory left. Charles Dickens: Dombey and Son


Some literary quotes are so DRAMATIC! Love it!
Only now it had become indispensable to him to have her face pressed close to him; he could never let her go again. He could never let her head go away from the close clutch of his arm. He wanted to remain like that for ever, with his heart hurting him in a pain that was also life to him. D. H. Lawrence: The Horse Dealer's Daughter


She lifted her face to him, and he bent forward and kissed her on the mouth, gently, with the one kiss that is an eternal pledge. And as he kissed her his heart strained again in his breast. He never intended to love her. But now it was over. He had crossed over the gulf to her, and all that he had left behind had shriveled and become void. D. H. Lawrence: The Horse Dealer's Daughter


I hope you have found these literary quotes on love to be as fufilling as I have. Boy, I love this stuff!


---
TABLE OF CONTENTS
Romantic Ideas for Passionate Love Relationships and Personal Well-Being.
Romantic Moments that inspire, uplift and tickle your fancy. Sign up here for the Romantic Moments Ezine.
A delicious love relationship is one of life's profound pleasures.
True Romance; Romance that is absolutely true to the essence of who we are; Romance that pivots on a heartfelt naturalness of expression, rich with the unsullied innocence of a child.
Are you finding your passion? Passion is a critical ingredient to a life well-lived.
There is something very satisfying and very romantic about mutually shared romantic ideas.
Sweet, Sassy and Short Love Quotes get to the point!
Celebrate Love and Friendship with Love and Friendship Quotes.
Some of the Best I Love You Quotes on the Internet. Tell them I Love You with these I Love You Quotes.
We have Kiss Quotes to Make Them Weak in the Knees. Browse our love quotes that emphasize kissing.
Quotes for Love and Life Quotes for All of Us
A Wonderful Collection of Literary Quotes on Love
Ignite Passion Love Quotes with Flaming Heart and Soul
Shakespeare Love Quotes: Sometimes the Bard Says it Best!
What is Love? Love Quotes to answer the age old question.
Original Romantic Coupons: Print your own for FREE
A Love Slave Jar is a romantic idea for enhancing the fun and passion in the bedroom. (and beyond!)
Become one of those romantic couples that everyone envies. Watch your love relationship blossom!
Use these excerpts from famous love letters to inspire your own romantic creativity!
Romantic Love Letters to Copy and FREE Romantic Love Letter Ideas
In a romantic love relationship we can see our partner in many ways.
Is Codependency in Relationships Good or Bad? Find out Here.
The Meaning of Flowers is important when you are selecting the perfect sentiment to express your love.
I've always been a true romantic at heart. I hope you enjoy cavorting on this site and discover plenty of inspiration and ideas to TURN UP THE VOLUME on your romantic life!
The Story of My True Romance, complete with chocolate and men in kilts!
Let Romantic Ideas Online take you to new Romantic Places in Your Heart
Here is a sitemap to help you find your way around our ever-expanding site! Happy hunting!