162 Romantic Ideas You Can Do for FREE
Why FREE romantic ideas ? Sure, you can always do the classic things like rented limos, fancy restaurants and plane tickets to far off places. In fact, you should do those things whenever you can! But we're talking about the smaller and sometimes more meaningful gestures that don't cost an arm and a leg.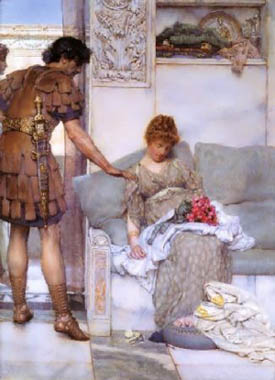 1. Pick some wildflowers on the way home. Never under estimate the romantic power of the gift of flowers. Even grasses and roadside weeds can make an appealing arrangement. A bouquet of colorful leaves and berried branches in the fall, evergreen boughs in the winter and budding twigs of flowering shrubs in the spring will brighten the face of your loved one and your home. (It is best to avoid cutting any of these without the permission of the owners. When you ask, tell them that it is for your sweetheart, and 9 times out of 10, you'll get carte blanche as well as that goofy "Awwww, you're soooo romantic!" smile. Everybody loves a lover…)
2. Take a walk by the light of the moon. This romantic idea is especially effective away from city lights with a full moon. But even in the city (if it's safe enough) going for a walk at night is very romantic.
3. Read some poetry together. You can do this at home with library books or poetry books that you own. You can surf for romantic love poems online or even attend a poetry reading in your town. Check with your local library and bookstores to find out who, what, where and when. Reading poetry is a good thing to do as you prepare to write your own original romance poem to your sweetheart. You can find out their likes and dislikes and get some inspiration.
4. Slip away from a party or family gathering and smooch. This is actually a great romantic idea to surprise your mate in a relationship that has been around for a while. Try requesting "help to get something from the car" or "their opinion about something in the den". You get the idea!
5. Snuggle on a rainy day. Getting cozy when the rain is pouring down is very romantic. Add a crackling fire or a book of love stories to read out loud to each other and you will approach epic romance.
6. Hide little romantic love notes everywhere. In pockets, in wallets, in purses and in the glove box; in the fridge, under the keyboard, in the dryer and in the toolbox; in a book, in the newspaper, in a magazine and in the phone directory. Hunt around your home to discover unique hiding places. Some of your love notes might not be found for months! What fun! Need help with your romantic words of love?
7. Make a point of S-L-O-W-L-Y kissing EVERY inch of your lover's body.
8. Here's an easy romantic idea: Email your beloved every single day with a personal loving thought, anecdote or romantic love quote.
9. Take a nostalgic walk down memory lane . Visit some of the special places from the early days of your relationship. You can even recreate your first date!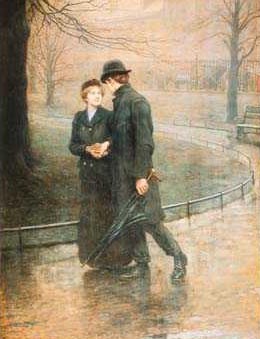 10. Kiss in the rain. Choose a balmy warm rain not a freezing nor'easter! Singing is optional. (Singing in the Rain) Another romantic idea? Go home and jump into a hot shower together.
11. Do something unexpected for your partner just to make them happy. Fix something broken or spiff up the house. Be careful not to do something that makes them feel like they "should have" done it but you beat them to it!
12. Snuggle in front of the fire.
13. Remember to say I love you, every single day. You can say it in many different ways; American sign language, Italian love phrases or French or even pig latin! (I ove-lay ou-yay!) You can use part of a romantic movie quote, a romantic love quote or a romantic love poem. Find the words in a romantic love song or in a piece of romantic literature. You can do some research and have a stash of them tucked away.
14. A romantic idea from my childhood days:Make a daisy chain with daisies or dandelions! Give it to your love for a crown or necklace.
15. Tape a note to your unplugged TV that says, "Turn ME On Instead!"
16. Slow dance to romantic music. It doesn't really matter if you "know" how to dance or not. Holding your sweetheart in a loving embrace and swaying and moving to some delicious music is a decidedly romantic idea! This is particularly effective if you are known to be a "non-dancer" (read-'party pooper'!) and your partner loves dancing.
17. Take a nap together. Sometimes all we need is Permission to Nap. Give it to each other and go ahead, get cozy! Who knows what might arise between the two of you after a wee rest? [wink]
18. Make a comprehensive list of everything you love about him or her. Look at it often! This is one of the most useful things you can do for your love relationship. As you reflect on the list and remember the moments that inspired them you are essentially putting in an order with the Universe for more of the same, and better!
19. Write your sweetheart a check for one million kisses.
20. Find a small item in nature like a pretty stone, an acorn, an interesting bit of wood or small shell. Give it to your honey to put in their pocket or purse. When they see it, they will be reminded of your enduring love for them.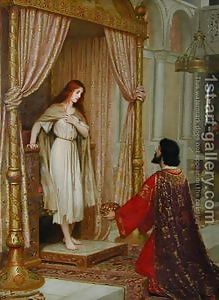 21. Here's a romantic idea that takes some guts: Serenade your beloved with a song. If singing is not your best thing then bring a DVD player along and lip-synch. If you are brave enough to really sing, it will be 100 times more romantic but do what you can…
22. Make love on a sheepskin in front of the fire.
23. Spend an evening remembering and telling stories from your past together. If you run out, include stories from your childhood that your mate has never heard.
24. Decide to become more romantic and you will become more romantic. Start now. Your lover will be thrilled. You are a well spring of romantic ideas!
25. Spend an hour experimenting with different kissing techniques. Give each other lots of feedback and giggles. Kissing Tips
26. Take some extra time grooming yourself. Make yourself look the way your partner most likes to see you.
27. Without telling your mate what you are up to, spend an evening focused particularly on them and their interests. Ask them questions that pertain to their work and passions. Leave yourself in the background and let the spotlight be on them. They will bask in the attention, especially if you are the type to dominate a bit. (who, you?)
28. One of my favorite romantic ideas-loved by EVERYONE! Give your sweetheart a footbath followed by a soothing foot rub.
29. As a naughty prelude to a lusty evening, neither of you should wear underwear all day. As you go through your normal day and "notice" your secret state of undress, anticipate the night of love to come. Feel the unique sensations of your clothes rubbing directly on your skin. Visualize your partner doing the same thing. This can be very sexy unless you never wear underwear anyway…
30. Tuck a flower in their hair. Kiss them on the forehead.
31. Just imagine what you can do with your lover, a feather and an entire uninterrupted evening laid out before you. Blindfold your partner. Take your time with this romantic idea. Alternate.
32. Write LOVE U on a stick of butter.
33. Scent a clean handkerchief with your perfume or cologne. Tuck it into your beloved's pocket, purse or briefcase. If they are going on a business trip without you, put it in their suitcase with a note explicitly describing what you expect to do to them in bed after they get home. M-m-m-m-m!
34. Write words of love in the condensation on the mirror while your love takes a shower. No condensation? Use lipstick!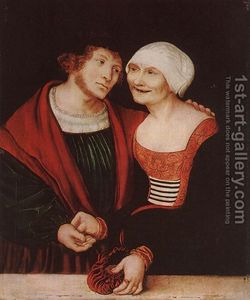 35. Smile at your beloved until they finally ask what you're smiling about. Say, "I'm so thankful I have you in my life."
36. Hide romantic coupons in unexpected places. Tuck inside a CD or DVD case. Slit open food packages or boxes, slip inside and tape or reseal. The same can be done with any kind of packaging; toothpaste boxes, soap boxes or laundry detergent. Steam open a piece of mail that you know they will open and insert the coupon. (bank statement, credit card bill, letter from their mother…ummm…maybe not!) Reseal.
37. Leave a note: "I knew I loved you when…"
38. Treat your love to a fashion show followed by a strip tease.
39. My fiance and I both use this romantic idea. When your beloved is in the shower or bath, warm up their towel by putting it in a hot dryer or drape it over a radiator or oil filled heater for a few minutes. (Don't burn the house down!) Greet them when they emerge with the cozy towel.
40. Ask your sweetheart to pick a number between one and fifty. Shower them with that many kisses.

More Romantic Ideas You Can Do for FREE, page 2

10 Romantic Relationship Tips That Work

You Can Find Your Passion

36 Romance Ideas to Surprise Your Beloved

RomanceTips for Creating the Relationship of Your Dreams