My True Romance: Part Two
May 1st was coming around again and D. would be celebrating an "important decade birthday". I wanted it to be Extra Special. I like to invent Romantic Birthday Surprises . Already, a month or two in advance, he had told me that he knew what he wanted for his gift. Now that was a bit unusual. The norm was for me to get creative and imagine up something terrific and surprise him with it. Like the last "important decade birthday".

It had been fairly early on in our relationship; we'd been together about two years at that point. My heart still did that jumpy thing when he looked at me with his sweet brown eyes and we couldn't seem to get our fill of one another, try as we might. I think we made more love in those first two years than in the whole of our failed marriages combined.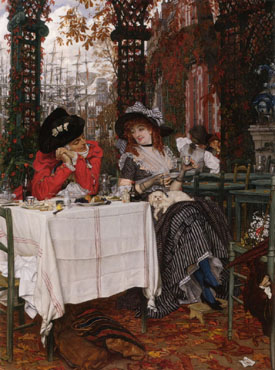 I knew a lot about my Beloved. He likes chocolate in his coffee, sugar in his tea and action in his movies. He prefers the left side of the bed but can fall asleep anywhere at anytime. He drives his cars fast and prefers his gin and tonics with less ice and more lime. I also knew that his all time favorite blues musician was BB King.

Ten months before his birthday I had asked him if he would let me organize his birthday event completely; with no input from him. He agreed. A few months later I began to be a little concerned. I wanted to make sure that my idea was perfect without giving too much away. "So if I took you to see say, BB King on your birthday, that would be OK, right?" I asked.

"Are you kidding? That would be amazing! I can't imagine how you're going to pull THAT off though!" he said.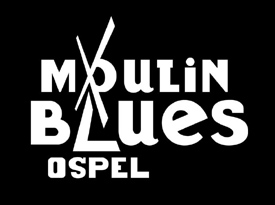 "We'll just have to wait and see then, won't we? I'm not telling you ANY more, so don't even ask." I smiled. My plan was simple. Go see the blues legend—wherever in the world he was playing!
In February, my internet search revealed that BB King was doing the circuit in Asia. By March, he was in Japan, but the website was unclear about his touring plans for May.
I needed to buy those tickets! Finally they posted the schedule. BB was playing at the Moulin Blues Festival in Ospel, The Netherlands!
I booked the trip and the concert and began my torture. "Did you know that they ride bicycles practically EVERYWHERE in China?" I would ask.
"China? Is that where we're going?"
"Hmmmm…maybe…" I would tease.
He came to pick me up at work one day. One of my co-workers greeted him saying, "It's so cool to hear that you're going to Costa Rica on your vacation! Oh—OOOPS! Oh no, Sara, I'm SO sorry! It was supposed to be a surprise?!!"
"Oh, Man," I lamented. "I can't believe she blew it, and after all that planning!"
"It's OK if it's not surprise," he said. "It will be fun anyway."
In my best "Eeyore" voice, I said, "I guess we'll need to get you some shorts," then heaving a big sigh, "And some sandals." And we did. He told everyone he knew that he was going to Costa Rica.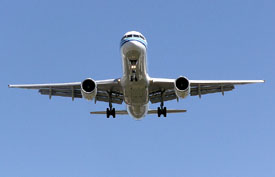 We got on the plane in Medford and flew down to San Francisco. With an hour and a half layover, I had time to take him up to (and then past) the gates for Korean Air, Hawaiian Airlines and Air France. We went back and forth and up and down the International Terminal until we finally had to report to our flight for Heathrow. "Ah… so we're not going to Costa Rica after all, eh? We're going to London!" he said, "This is the gate we left from on our Castle and Sacred Site tour last Fall. HA! Now I know where we're going!" he added gleefully.

"Well, don't read your whole book on THIS flight", I warned.

We didn't do much reading at all, as it turned out. I had told the flight attendants that we were on our honeymoon. (I know it sounds like too much pathetic wishful thinking on my part but actually, it's a great way to get extra perks while traveling; it seems like just about everyone is a Romantic at heart!) As a result of our favored status, we were pampered and plied with plenty of free alcohol and treats.

As we reached cruising altitude and anticipated the long non-stop flight to London we discussed the various amusement possibilities available to us. Eleven hours seemed like a long time to be in such close proximity with one another and be restricted to merely hand holding and the occasional kiss. D. is not one for overly demonstrative activities in public so we'd have to keep any romantic activities subtle and subdued.

We waited until the first movie was well underway. I unbuckled my seatbelt and proceeded down the crowded aisle to the restroom. We had already cased it out and were pleased to find a larger one suitable for changing baby diapers and wheel chair access. There were no wheelchair bound passengers on the plane and we figured the odd wet (or worse) diaper could wait. D. joined me after a "reasonable interlude of time".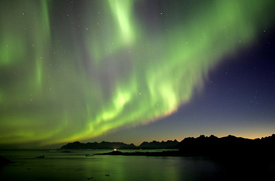 Only a little bit awkwardly, we managed to remove the key items of clothing necessary for sensuous access. Seeing our reflections in the large mirror served to intensify our passion as well as arousing an intense fit of giggling. The flight path was taking us over "the polar route" and the Northern Lights gleamed at us through the tiny porthole window. We were dazzled by the luminous streaks of light, now purple, now green. In this surreal setting, with our senses heightened, we passionately took our places as enthusiastic new members of the Mile High Club.
Landing in London a tad tipsy, we smiled, remembering our clandestine rendezvous in the skies above Iceland with secretly warm flushes.
As we waited for our connecting flight to Amsterdam, I prepared for more gentle torture. Egypt Air, Croatia Airlines and Air India, I schemed. Then over the speaker came a voice, "All passengers traveling on flight BA726 to Amsterdam, please report to gate 54A".
"That would be us." I confessed.
We rented a car in Amsterdam and drove south to the town of Weert. The gently rolling hills and tidy verges along the highway reminded me of storybook illustrations from my childhood. The simple and brightly colored plantings were punctuated by full leafy trees; a beautifully manicured landscape stretching to the horizon.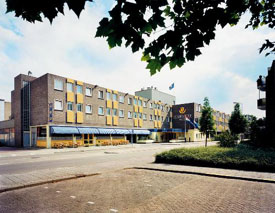 I had booked us into a nice little hotel called the "Golden Tulip". It was conveniently located just a short drive from the concert grounds. The room was done up in several shades of yellow, very bright and cheery. We were vegetarians at the time and had a good laugh at the room service complimentary breakfast the next morning. It consisted primarily of an impressive array of sausages, salami, ham and turkey along with head cheese and other mysterious sliced meats. We were grateful that the meats were augmented with a bit of cheese and bread.

We walked around town and marveled at the orderly yards and lack of litter on the swept streets. The houses seemed to be in perfect repair. Each one boasted a well-kempt lawn and tidy garden; not one broken down car or trash heap in sight. Everyone we met was friendly. Many of the residents were eager to talk with us to practice their English, gleaned from American TV shows. More than one person proudly showed off their Levi jeans.

Having grown up in the southern part of Africa, in Rhodesia, (now known as Zimbabwe) D. had learned some Afrikaans in school. A language derived, in part, from the Dutch, he was able to understand some of what people were saying when they spoke in their native tongue. He could pick his way through a menu and we were able to navigate around quite comfortably. I found a wonderful teapot in one of the shops. It was cleverly designed with the cozy wrapping all around the pot to keep the tea warm. It is one I continue to use to this day.

We found a jewelry store where I bought him a new birthday watch. We even managed to convey to a very confused Dutch "barista" that we wanted a mocha made with the soymilk we had scored from a tiny local health food store.

The birthday arrived, and along with it, the three day blues festival. I had been "randomly" purchasing new blues music over the preceding months for us to listen to. In this way, I knew which acts we wanted to be sure to see as the festival had many great performers scheduled. We would not be able to hear them all.

As we strolled around the concert grounds, we were impressed that with the hundreds of very enthusiastic revelers, there was virtually no security or "police presence". The festival goers were polite and courteous and profoundly drunk.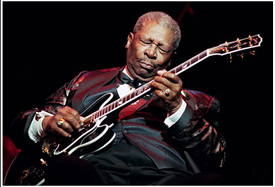 The performances took place in big tents. We were within 10 feet of the stage when BB King made his entrance. We had brought our flask with a nice single malt scotch and had a wee toast as BB broke into "The Thrill is Gone". Nothing compares to the beautiful, mournful note-bending magic that Mr. King creates with "Lucille" (bagpipe music notwithstanding). His expert hands caressing her, making her wail and sigh with such passion. Dancing slowly to the intoxicating heartbeat of the music, D. whispered in my ear, "This is the BEST birthday I have EVER had...!"
We spent our last day sightseeing in Amsterdam; visiting the van Gogh Museum, cruising the canals in a riverboat and browsing the funny little Sex Shops which seemed to be on every corner. That night, we checked into our room at the Schiphol Hilton, by the airport. I had reserved us the fancy Honeymoon Suite as the Grand Finale of the Birthday Experience. The sumptuous room featured a big round bed, a bottle of champagne, a fruit basket and chocolates on the pillows. I added a bit of lingerie and a sensuous massage to the mix. Yes, it was a romantic night to remember.

For more Romantic Proposal Stories check out the Romantics Guide To Popping The Question - 101 Marriage Proposal Stories by Michael Webb!

My True Romance continues: Part Three

Return from My True Romance: Part Two to Romantic Ideas Online Home Page
---
TABLE OF CONTENTS
Romantic Ideas for Passionate Love Relationships and Personal Well-Being.
Romantic Moments that inspire, uplift and tickle your fancy. Sign up here for the Romantic Moments Ezine.
A delicious love relationship is one of life's profound pleasures.
True Romance; Romance that is absolutely true to the essence of who we are; Romance that pivots on a heartfelt naturalness of expression, rich with the unsullied innocence of a child.
Are you finding your passion? Passion is a critical ingredient to a life well-lived.
There is something very satisfying and very romantic about mutually shared romantic ideas.
Sweet, Sassy and Short Love Quotes get to the point!
Celebrate Love and Friendship with Love and Friendship Quotes.
Some of the Best I Love You Quotes on the Internet. Tell them I Love You with these I Love You Quotes.
We have Kiss Quotes to Make Them Weak in the Knees. Browse our love quotes that emphasize kissing.
Quotes for Love and Life Quotes for All of Us
A Wonderful Collection of Literary Quotes on Love
Ignite Passion Love Quotes with Flaming Heart and Soul
Shakespeare Love Quotes: Sometimes the Bard Says it Best!
What is Love? Love Quotes to answer the age old question.
Original Romantic Coupons: Print your own for FREE
A Love Slave Jar is a romantic idea for enhancing the fun and passion in the bedroom. (and beyond!)
Become one of those romantic couples that everyone envies. Watch your love relationship blossom!
Use these excerpts from famous love letters to inspire your own romantic creativity!
Romantic Love Letters to Copy and FREE Romantic Love Letter Ideas
In a romantic love relationship we can see our partner in many ways.
Is Codependency in Relationships Good or Bad? Find out Here.
The Meaning of Flowers is important when you are selecting the perfect sentiment to express your love.
I've always been a true romantic at heart. I hope you enjoy cavorting on this site and discover plenty of inspiration and ideas to TURN UP THE VOLUME on your romantic life!
The Story of My True Romance, complete with chocolate and men in kilts!
Let Romantic Ideas Online take you to new Romantic Places in Your Heart
Here is a sitemap to help you find your way around our ever-expanding site! Happy hunting!