Romantic Movie Quotes
Romantic Quotes from your Favorite Romantic Movies
Romantic movie quotes can help to make your love life sizzle. Don't underestimate the power of good quotes to inspire romance. Do a movie quote search for a famous movie quote. Use it boldly in your next romantic ideas for boyfriend (or girlfriend) project. You GO Girl (or Boy)!!
Romantic movie quotes can make the difference between "ordinary" and EXTRAORDINARY! Just do it.
Romance Movies: M
ROMANTIC MOVIE QUOTES: How Many Creative Uses Can YOU Come Up With?
Hide romantic movie quotes in with the cleaning supplies. Surprise!
Maid in Manhattan (2002)

Jerry Siegel: "Who the hell is she?"
Christopher: "I'll tell you who she isn't. She isn't like anyone I've ever met before. And she isn't a phony. I'll make you a deal, wonder man. You want me at the benefit tomorrow night? Then get her to go, and I swear to God, I'll shake any part of Maddox's body you want me to. Deal?"
Jerry Siegel: "Deal. All right. Sure. Okay."

Christopher: "You're beautiful."
Marisa: "So are you."
Christopher: "Thank you for being here."
Marisa: "I only came to tell you that this, you and me, can't go anywhere beyond this evening. It just can't."
Christopher: "Well, then, you should've worn a different dress."

[Running after Marisa when she leaves a benefit early]
Christopher: "Caroline. Caroline. Caroline. Do you have somewhere else you have to be?"
Marisa: "No, I just have to leave."
Christopher: "Well, I don't think you're leaving. I think you're running. And what I can't figure out is, are you running towards something you want? Or are you running away from something you're afraid to want?"
Marisa: "Look, I've made so many mistakes already. I just don't want to make it worse."
Christopher: "You won't. I promise."
Marisa: "There's something you don't know, ok? Oh, God. How do I tell you this? Look, the first time that you saw me I was..."
Christopher: "You were mesmerizing."

Marisa: "I mean, I don't know what I'm doing here, Steph. What am I doing? This is all a lie."
Stephanie Kehoe, Maid: "No, honey. It's more like a dream, you know? And for one night, you're living it for all of us. Don't think about tomorrow. Don't think about anything but tonight. Tonight, the maid is a lie. And this, this is who you really are."

Marisa: "There was a part of me that wanted to know what it felt like, to have someone like you look at me the way you did just once. And I'm sorry. Truly. If I could rewind the past week, I would."
Christopher: "Was any of it real?"
Marisa: "Yeah, it was real. It was so real I wondered how I was ever gunna give you up. But I had to give you up. That was the plan. And then, last night, I couldn't."

Netflix DVD Rentals. NO LATE FEES; Free Shipping. Try for FREE!
Rent Maid in Manhattan Now




---



Serve up a romantic movie quote with breakfast in bed.


Murphy's Romance

Murphy: "I am in love for the last time in my life."
Emma: "And I am in love for the first time."

Emma: "Stay to dinner, Murphy?"
Murphy: "I won't do that unless I'm still here at breakfast."
Emma: "How do you like your eggs?"


---


Made of Honor

Tom: "Nobody in the world makes me laugh the way you do. You're my best friend. I just wanna be with you."


---



Make a Power Point slide show and include lots of romantic movie quotes between the pictures.


My Big Fat Greek Wedding

Toula Portokalos: "Why?... Why do you love me?"
Ian Miller: "Because I came alive when I met you."


---



Hide romantic movie quotes in their underwear drawer.


The Mask of Zorro

"The only wrong thing would be to deny what your heart truly feels."


---



Use romantic movie quotes in your wedding program or in an anniversary card.


My Best Friend's Wedding

"If you love someone you say it,... you say it right then, out loud,... or the moment just... passes you by."


---
Tuck a romantic movie quote under the pizza.
Moonstruck (1987)

Ronny Cammareri: "I love you."
Loretta Castorini: [slaps him twice] "Snap out of it!"

[Loretta announces she's going to marry Johnny Camareri]
Cosmo Castorini: "I don't like him."
Rose: "You're not going to marry him, Cosmo. Do you love him, Loretta?"
Loretta Castorini: "No."
Rose: "Good."
[She looks at Cosmo]
Rose: "When you love them they drive you crazy because they know they can."

Old Man: "La bella luna! The moon brings the woman to the man. Capice?"

Ronny Cammareri: "Everything seems like nothing to me now, 'cause I want you in my bed. I don't care if I burn in hell. I don't care if you burn in hell. The past and the future is a joke to me now. I see that they're nothing. I see they ain't here. The only thing that's here is you - and me."

Ronny Cammareri: "Loretta, I love you. Not like they told you love is, and I didn't know this either, but love don't make things nice - it ruins everything. It breaks your heart. It makes things a mess. We aren't here to make things perfect. The snowflakes are perfect. The stars are perfect. Not us. Not us! We are here to ruin ourselves and to break our hearts and love the wrong people and die. The storybooks are bullshit. Now I want you to come upstairs with me and get in my bed!

Ronny Cammareri: "You're gonna marry my brother? Why you wanna sell your life short? Playing it safe is just about the most dangerous thing a woman like you could do. You waited for the right man the first time, why didn't you wait for the right man again?"
Loretta Castorini: "He didn't come!"
Ronny Cammareri: "I'm here!"
Loretta Castorini: "You're late!"





---



Hide romantic movie quotes with the birth control!


Milk Money

"There is a place you can touch a woman that will drive her crazy. Her heart."


---



Put a special romantic movie quote in the pocket of their robe.


Memoirs of a Geisha

"Can't you see? Every step I have taken, since I was that child on the bridge, has been to bring myself closer to you."


---



Copy romantic movie quotes on the covers of custom playlists of romantic music that you make for your true love.


Moulin Rouge

"The greatest thing you'll ever learn is just to love and be loved in return."

"Never knew I could feel like this, like I've never seen the sky before. Want to vanish inside your kiss and I love you until the end of time."

"Suddenly the world seems such a perfect place, suddenly it moves with such a perfect grace, suddenly my life doesn't seem such a waste, it all revolves around you."

"Love? Above all things I believe in love! Love is like oxygen! Love is a many splendoured thing, love lifts us up where we belong, all you need is love!"

"If I should die this very moment, I wouldn't fear. For I've never known completeness like being here, wrapped in the warmth of you, loving every breath of you. Why live life from dream to dream?"

"All my life, you've made me believe
I was worth only what
someone would pay for me.
But Christian loves me.
He loves me, Harold.
He loves me, and that is worth everything."



---



Yup, you guessed it! Put romantic movie quotes inside corked bottles and "find" one together with your love at the beach.


Message in a Bottle "Every step I took since the moment I could walk was a step toward finding you."

"Loss has been part of my journey, but it also taught me what was precious."

Meet Joe Black "I want you to get swept away. I want you to levitate. I want you to sing with rapture, dance like a dervish."

"Love is passion, obsession, someone you can't live without. If you don't start with that, what are you going to end up with? Fall head over heels. I say find someone you can love like crazy and who'll love you the same way back. And how do you find him? Forget your head and listen to your heart. I'm not hearing any heart. Run the risk, if you get hurt, you'll come back. Because, the truth is there is no sense living your life without this. To make the journey and not fall deeply in love - well, you haven't lived a life at all. You have to try. Because if you haven't tried, you haven't lived."


---



Hide romantic movie quotes in a box of tea or in the teapot.


Man In The Iron Mask

"I know that to love you is a treason against France. But not to love you is a treason against my heart."


---


My Best Friend's Wedding

"I love you. I've loved you for nine years. I've just been too arrogant and scared to realize it. And, well, now I'm just scared. So, I realize this comes at a very inappropriate time but I really have this gigantic favor to ask of you. Choose me. Marry me. Let me make you happy."

*NEW* The Matrix Movie Quotes

The Matrix (1999)

Trinity: "Neo, I'm not afraid anymore. The Oracle told me that I would fall in love and that that man... the man that I loved would be The One. So you see, you can't be dead. You can't be... because I love you. You hear me? I love you."
[Trinity kisses Neo; Neo's vital signs return]
Trinity: "Now get up!"





---
What are YOUR favorite Romance Movies?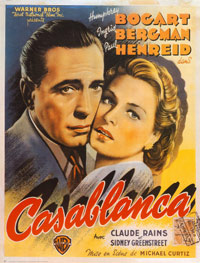 We'd like to hear about your favorite romantic movies. If you'd like to tell us please fill out our wee
contact form
. (Just Name and Email addy...Very quick! ) Please tell us what your favorite romantic movies are and why you think they are romantic. You can tell us all about your favorites by clicking on this
Tell us about your Favorite Romantic Movies link.
Thank you for sharing! Eventually we will have a place for you to review romantic movies. Let us know if that is of interest to you!
---
TABLE OF CONTENTS
Romantic Ideas for Passionate Love Relationships and Personal Well-Being.
Romantic Moments that inspire, uplift and tickle your fancy. Sign up here for the Romantic Moments Ezine.
A delicious love relationship is one of life's profound pleasures.
True Romance; Romance that is absolutely true to the essence of who we are; Romance that pivots on a heartfelt naturalness of expression, rich with the unsullied innocence of a child.
Are you finding your passion? Passion is a critical ingredient to a life well-lived.
There is something very satisfying and very romantic about mutually shared romantic ideas.
Sweet, Sassy and Short Love Quotes get to the point!
Celebrate Love and Friendship with Love and Friendship Quotes.
Some of the Best I Love You Quotes on the Internet. Tell them I Love You with these I Love You Quotes.
We have Kiss Quotes to Make Them Weak in the Knees. Browse our love quotes that emphasize kissing.
Quotes for Love and Life Quotes for All of Us
A Wonderful Collection of Literary Quotes on Love
Ignite Passion Love Quotes with Flaming Heart and Soul
Shakespeare Love Quotes: Sometimes the Bard Says it Best!
What is Love? Love Quotes to answer the age old question.
Original Romantic Coupons: Print your own for FREE
A Love Slave Jar is a romantic idea for enhancing the fun and passion in the bedroom. (and beyond!)
Become one of those romantic couples that everyone envies. Watch your love relationship blossom!
Use these excerpts from famous love letters to inspire your own romantic creativity!
Romantic Love Letters to Copy and FREE Romantic Love Letter Ideas
In a romantic love relationship we can see our partner in many ways.
Is Codependency in Relationships Good or Bad? Find out Here.
The Meaning of Flowers is important when you are selecting the perfect sentiment to express your love.
I've always been a true romantic at heart. I hope you enjoy cavorting on this site and discover plenty of inspiration and ideas to TURN UP THE VOLUME on your romantic life!
The Story of My True Romance, complete with chocolate and men in kilts!
Let Romantic Ideas Online take you to new Romantic Places in Your Heart
Here is a sitemap to help you find your way around our ever-expanding site! Happy hunting!

Are you an Incurable Romantic? You can
link to this page
and start Sharing the Romance today!
---
---
SUBSCRIBE TO
Romantic Moments
A Periodic Ezine of Original Short and Romantic Vignettes