My Favorite Romance Movies
Romantic Movies, Reviews and Comments
Romance Movies: H


ESCAPE WITH YOUR LOVE INTO THE WORLD OF ROMANTIC MOVIES!
Harold and Maude (1971)

A self-absorbed, death-obsessed teen (Bud Cort) and a geriatric, high-on-life widow (Ruth Gordon) find love in this comical cult favorite. Hassled by his domineering mother (Vivian Pickles) to play the dating game, the morbid Harold would rather attend funerals, which is where he meets the feisty Maude (natch). The seemingly mismatched pair forms a bond that turns into a highly unconventional -- but ultimately satisfying -- romance.

One of my very Favorite movies of all time. Ruth Gordon's Maude is an icon of delicious positive energy. Their quirky romance is charming and funny AND life-altering for Harold.

Although a soundtrack album was never made, the movie is filled with the music of Cat Stevens, (when he was still Cat Stevens!) Some of the songs include: "When You Want to Sing Out, Sing Out"; "Where Do the Children Play?"; "On the Road to Find Out"; "Trouble"; "Don't Be Shy"; "Tea for the Tillerman"; "I Think I See The Light"; "I Wish, I Wish"; and "Miles from Nowhere".

An ultimately uplifting tale. Recommended!

Netflix DVD Rentals. NO LATE FEES; Free Shipping. Try for FREE!




Rent Harold and Maude Now




---
Hanky Panky (1982)

Gene Wilder and Gilda Radner team up to blend their unique brands of comedy in this romantic, Hitchcock-style thriller. Wilder plays Michael, an innocent bystander turned victim turned hero; Kate (Radner) falls in love with him while looking for her brother's murderers. Pursued by a ruthless adversary intent on eliminating them, Michael and Kate embark on a bold mission that turns into one wild cross-country ride!

On my list to watch...Looking forward to seeing the Gene and Gilda chemistry...

Netflix DVD Rentals. NO LATE FEES; Free Shipping. Try for FREE!




Rent Hanky Panky Now


---
What are YOUR favorite Romance Movies?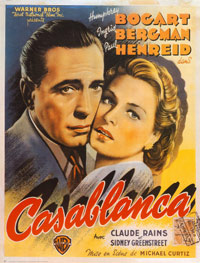 We'd like to hear about your favorite romantic movies. If you'd like to tell us please fill out our wee
contact form
. (Just Name and Email addy...Very quick! ) Please tell us what your favorite romantic movies are and why you think they are romantic. You can tell us all about your favorites by clicking on this
Tell us about your Favorite Romantic Movies link.
Thank you for sharing! Eventually we will have a place for you to review romantic movies. Let us know if that is of interest to you!
---
TABLE OF CONTENTS
Romantic Ideas for Passionate Love Relationships and Personal Well-Being.
Romantic Moments that inspire, uplift and tickle your fancy. Sign up here for the Romantic Moments Ezine.
A delicious love relationship is one of life's profound pleasures.
True Romance; Romance that is absolutely true to the essence of who we are; Romance that pivots on a heartfelt naturalness of expression, rich with the unsullied innocence of a child.
Are you finding your passion? Passion is a critical ingredient to a life well-lived.
There is something very satisfying and very romantic about mutually shared romantic ideas.
Sweet, Sassy and Short Love Quotes get to the point!
Celebrate Love and Friendship with Love and Friendship Quotes.
Some of the Best I Love You Quotes on the Internet. Tell them I Love You with these I Love You Quotes.
We have Kiss Quotes to Make Them Weak in the Knees. Browse our love quotes that emphasize kissing.
Quotes for Love and Life Quotes for All of Us
A Wonderful Collection of Literary Quotes on Love
Ignite Passion Love Quotes with Flaming Heart and Soul
Shakespeare Love Quotes: Sometimes the Bard Says it Best!
What is Love? Love Quotes to answer the age old question.
Original Romantic Coupons: Print your own for FREE
A Love Slave Jar is a romantic idea for enhancing the fun and passion in the bedroom. (and beyond!)
Become one of those romantic couples that everyone envies. Watch your love relationship blossom!
Use these excerpts from famous love letters to inspire your own romantic creativity!
Romantic Love Letters to Copy and FREE Romantic Love Letter Ideas
In a romantic love relationship we can see our partner in many ways.
Is Codependency in Relationships Good or Bad? Find out Here.
The Meaning of Flowers is important when you are selecting the perfect sentiment to express your love.
I've always been a true romantic at heart. I hope you enjoy cavorting on this site and discover plenty of inspiration and ideas to TURN UP THE VOLUME on your romantic life!
The Story of My True Romance, complete with chocolate and men in kilts!
Let Romantic Ideas Online take you to new Romantic Places in Your Heart
Here is a sitemap to help you find your way around our ever-expanding site! Happy hunting!