My Favorite Romance Movies
Romantic Movies, Reviews and Comments
Romance Movies: U


ESCAPE WITH YOUR LOVE INTO THE WORLD OF ROMANTIC MOVIES!
Under the Tuscan Sun (2003)

In this movie loosely based on Frances Mayes's best-selling memoir of the same title, Diane Lane stars as Frances, a newly divorced American writer who heads for the Italian region of Tuscany to make limonita out of life's lemons. Having just quit her high-pressure job and ended her heartbreaking marriage, she buys a decrepit-but-charming house in Cortona on impulse, rebuilding it piece by piece -- and herself along with it.

I'll have to watch this one again and comment after...

Netflix DVD Rentals. NO LATE FEES; Free Shipping. Try for FREE!





Rent Under the Tuscan Sun Now




---
Untamed Heart (1993)

When a quiet, mysterious restaurant dishwasher named Adam (Christian Slater) rescues Caroline (Marisa Tomei) -- an outgoing but unlucky-in-love waitress -- from attackers, the two form a fragile friendship that slowly turns to love in this romantic melodrama. Caroline draws Adam out of his shell while he restores her faith in men, but Adam's weak heart and urgent need for a transplant threaten their future happiness. Rosie Perez co-stars.

A very sweet romance. Caroline and Adam seem to bring out the best in each other in a sweet, authentic and gentle way.

Netflix DVD Rentals. NO LATE FEES; Free Shipping. Try for FREE!





Rent Untamed Heart Now




---
What are YOUR favorite Romance Movies?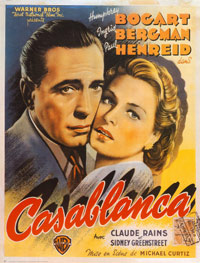 We'd like to hear about your favorite romantic movies. If you'd like to tell us please fill out our wee
contact form
. (Just Name and Email addy...Very quick! ) Please tell us what your favorite romantic movies are and why you think they are romantic. You can tell us all about your favorites by clicking on this
Tell us about your Favorite Romantic Movies link.
Thank you for sharing! Eventually we will have a place for you to review romantic movies. Let us know if that is of interest to you!
---
TABLE OF CONTENTS
Romantic Ideas for Passionate Love Relationships and Personal Well-Being.
Romantic Moments that inspire, uplift and tickle your fancy. Sign up here for the Romantic Moments Ezine.
A delicious love relationship is one of life's profound pleasures.
True Romance; Romance that is absolutely true to the essence of who we are; Romance that pivots on a heartfelt naturalness of expression, rich with the unsullied innocence of a child.
Are you finding your passion? Passion is a critical ingredient to a life well-lived.
There is something very satisfying and very romantic about mutually shared romantic ideas.
Sweet, Sassy and Short Love Quotes get to the point!
Celebrate Love and Friendship with Love and Friendship Quotes.
Some of the Best I Love You Quotes on the Internet. Tell them I Love You with these I Love You Quotes.
We have Kiss Quotes to Make Them Weak in the Knees. Browse our love quotes that emphasize kissing.
Quotes for Love and Life Quotes for All of Us
A Wonderful Collection of Literary Quotes on Love
Ignite Passion Love Quotes with Flaming Heart and Soul
Shakespeare Love Quotes: Sometimes the Bard Says it Best!
What is Love? Love Quotes to answer the age old question.
Original Romantic Coupons: Print your own for FREE
A Love Slave Jar is a romantic idea for enhancing the fun and passion in the bedroom. (and beyond!)
Become one of those romantic couples that everyone envies. Watch your love relationship blossom!
Use these excerpts from famous love letters to inspire your own romantic creativity!
Romantic Love Letters to Copy and FREE Romantic Love Letter Ideas
In a romantic love relationship we can see our partner in many ways.
Is Codependency in Relationships Good or Bad? Find out Here.
The Meaning of Flowers is important when you are selecting the perfect sentiment to express your love.
I've always been a true romantic at heart. I hope you enjoy cavorting on this site and discover plenty of inspiration and ideas to TURN UP THE VOLUME on your romantic life!
The Story of My True Romance, complete with chocolate and men in kilts!
Let Romantic Ideas Online take you to new Romantic Places in Your Heart
Here is a sitemap to help you find your way around our ever-expanding site! Happy hunting!